The Blitz Show Week 10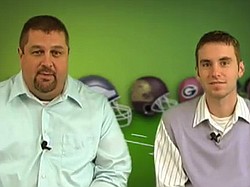 Video
The Vindicator's Rob Todor and Joe Scalzo take a look at Week 9 and let you know what to look for in Week 10 of high school football.
In 2000, a recent Ohio State computer programming graduate named Joe Eitel was working as a substitute teacher when he decided to keep his programming skills sharp by building a high school football Web site devoted to the Harbin ratings.
The ratings are used by the OHSAA to determine playoff teams and seeding. Until the site launched, most teams had to rely either on newspapers (which publish the results each week) or their own resident mathematicians to know where they stood in the final weeks.
"It was never intended to be a long-term project," wrote Eitel in an e-mail last week, "but the response was so overwhelming. It took off from there."
In 2001, he added individual team pages, then revamped those pages in late 2002. By now, most prep football junkies know about the site (www.joeeitel.com/hsfoot) and visit it religiously during the season.
Eitel, 31, is a Williamsport Westfall High School graduate and has lived in Pickaway County (just south of Columbus) all his life. He works as a software developer for Gap Inc. Direct.
"I am not married and will likely remain that way unless there is someone who would be willing to put up with me during these 10 weeks each year!" he wrote.
After a year of pursuit, I finally snagged an e-mail interview with Eitel.
Q. How much time does updating the site take each week?
A. It can vary greatly, especially when there are lightning delays and suspended games — then it becomes a nightmare. On a typical Friday, I'd say it takes about three hours to find and enter 95 percent of the scores. The remaining scores usually turn up the following morning, but can sometimes take several hours, if not an entire weekend, to find.
Occasionally I have to wait for these to be submitted to me by a coach, [athletic director], someone who was at the game or some very dedicated folks who will search or call around until it is found. There have been a couple instances this season where a score hasn't popped up until late Monday for a Friday night game.
Q. Where do you get the scores, and how quickly do you try to have the site updated each week?
A. I get the scores from various sources. Too many to list, actually.
I try to listen to as many as possible online, or on the radio. These days, however, most of the other scores I get during Weeks 1-8 come from local sources — Vindy.com, of course, as well as several other local newspaper, radio, and television Web sites.
During Weeks 9-10, I still utilize these same local sources, but for purposes of speed I shift my primary focus to some of the online message board communities; JJHuddle's Ohio High, Yappi, and Southeastern Ohio Preps become primary sources during those critical weeks.
The strategy of using local sources instead of relying on the statewide AP score list has greatly improved the accuracy. So far this season, I've only posted two game results where I had an incorrect winning team, which is an all-time low.
This accuracy is very critical when you dare to tell someone they've unofficially clinched a playoff spot. A single incorrect result can sometimes impact six to eight regions, if not more, depending on the circumstances.
As for the timeline, the sooner I update the site, the sooner I can sleep, so I try to be diligent.
During Weeks 9 and 10, I often post several partial updates starting as early as 10 p.m. so that folks can see their updated playoff status and max/min points. I have been exploring some ideas recently which should allow me to update much more quickly and consistently in the future, if I can find the time to make the necessary adjustments.
Q. For lack of a better question, What's in it for you? Do you make any money off the site? (You don't seem to have any advertising.) Does the donation option even cover the site/server costs?
A. The site has proven to be a great way to stay in touch with the Ohio football community, coaches, players, parents and fans. I particularly enjoy the e-mail correspondence from folks from the various areas of the state, and only regret that oftentimes I receive much more e-mail than I can possibly respond to.
I first put the donation option up during Week 10 last season. I had several people who had expressed an interest in helping out in that way, so I finally put that out there as an option. So far, the donations have covered most of the operating costs for 2008 and 2009. Prior to that, I did not accept donations or make a penny.
I have had some attractive advertising and partnership offers from some people I respect and appreciate, especially during the past three seasons, but I have been reluctant to pull the trigger so far.
My preference would be to remain commercial free and focus solely on providing the information. However, I do realize that in order to expand the site to what I envision it could become, it will inevitably require me to revisit some of these offers.
Q. What kind of traffic do you get beginning around Week 9? And what happens in Week 10? Is this like your Christmas morning, or is it more like insanity?
A. The traffic typically increases each week. Normally it doubles from Week 7 to Week 9, and doubles again from Week 9 to Week 10. I've already used double my amount of monthly bandwidth for October and we haven't yet hit those last two weeks. Yikes.
As for Week 10, yeah, it's more like insanity. Over the years Week 10 has become more stressful, since there are more people relying on the information to be accurate and timely. Definitely not my Christmas morning. Maybe more like a New Year's morning.
Q. What kind of response do you get from fans/coaches? How much has the site grown over the last decade? How long do you plan to keep doing this?
A. The response from everyone has always been positive and appreciative. The site has grown exponentially since inception, although in the past four seasons the traffic has been relatively steady and consistent.
The stats indicate that there have generally been about 125,000-130,000 unique visitors during the month of October in each of the past four seasons, and approximately 5.5 million page views each October during that same span.
I'll probably continue to do this as long as I feel I am providing information that is relevant. If that leads to another decade or more, so be it. I'd like to greatly expand the site's content in the future seasons, time permitting. There is still a lot of useful information that I feel can be provided, in addition to what's already present.
Power poll
Despite Friday's rash of upsets, there's not much movement this week. If you disagree with these choices, keep in mind I went 9-11 in my picks last week.
Big schools (Division I-III): 1. Mooney, 2. Boardman, 3. Poland, 4. Hubbard, 5. Howland. Honorable mention: Warren Harding, Canfield.
Small schools (Division IV-VI): 1. Ursuline, 2. Girard, 3. Crestview, 4. McDonald, 5. Lakeview. Honorable mention: Warren JFK, East Palestine, Columbiana.
Other thoughts
Mooney Vs. Ursuline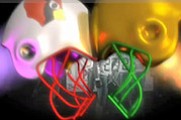 Video
I don't normally address week-old penalties in my column but I'm going to make an exception this week.
In Friday's Mooney-Ursuline game, officials reversed a touchdown call after a successful two-point conversion pass.
For those who weren't there, here's a quick recap. Late in the first quarter, Mooney punter A.J. Fox wasn't able to get off his kick, so he attempted to throw the ball while being sacked and was whistled for intentional grounding in the end zone. After the ball hit the ground, it was recovered by the Irish.
Ursuline was awarded a touchdown — the penalty was declined — and completed the conversion for a 14-0 lead.
The officials then huddled, took the eight points off the board and awarded Ursuline a safety and an 8-0 lead. By rule, this was incorrect.
Here's the official word from OHSAA assistant commissioner Henry Zaborniak:
"By rule, an error caused by a misapplication of a rule or mis- enforcement of a penalty can be corrected up until the ball is next snapped or free kicked [rule 3-5-11]. Once the try occurred the officials could not change the misapplication — by rule."
Ursuline coach Dan Reardon could have declined the penalty and Mooney would have replayed fourth down. (Although he said he was never asked.)
Reardon, to his credit, has been gracious about it.
"In all fairness, the officials appear to have gotten the call correct after all the dust settled," he wrote me in an e-mail. "We should not have been given the chance to attempt the PAT until they figured it all out, however. A lot of people are up in arms about it, but they got the call right after it was all said and done.
"The only controversy is whether we should have been able to keep points that we did not actually score and/or we should have been given the ball close to the end zone instead of a safety. I do not want the points that we did not actually score. Can you imagine if that was the call!?"
UComing next week, my picks for top player and coach from the regular season, as well as a look at how well I did with my preseason predictions.
(Prediction: Not well.)
Joe Scalzo covers high school football for The Vindicator. Write to him at scalzo@vindy.com.