BREAKING NEWS: Strickland calls on PUCO to halt lightbulb program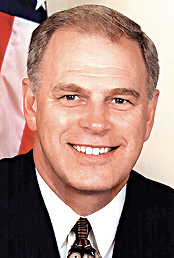 Photo
Ohio Governor Ted Strickland (D-Lisbon)
COLUMBUS — Gov. Ted Strickland has called on the Public Utilities Commission to postpone a light bulb program being implemented by First Energy following a public outcry over the costs and methodology involved.
In a letter sent late Wednesday afternoon to PUCO, Strickland wrote that his office had received "a very high volume of calls" following media reports of First Energy's plans.
"Ohioans are confused and angry and are looking for answers," he wrote. "First, the bulb program has been thrust upon them without their approval or prior knowledge.
Second, it is my understanding that two bulbs will be provided at a cost in excess of $21. It is common knowledge that the efficient bulbs can be purchased for significantly less at popular retail outlets. Third, I am interested to know if there are any U.S. suppliers of these bulbs, or if First Energy had considered the use of bulbs manufactured in the United States."
He added, "Since First Energy's program is under the purview of the PUCO, I am asking that you provide to me and members of the General Assembly answers to these questions and more details as to how these programs were developed."
First Energy received approval from the PUCO last month to move forward with the plan, providing 3.75 million compact fluorescent light bulbs to residential customers.
Those same customers will pay about 60 cents extra on their electric bills per month for the next three years. The company says the bulbs will save customers about $60 over a five- to seven-year period.
The news comes after a day of consternation in newspapers, on radio talk shows and on Internet Web sites concerning the program. Other area politicians seized on the opposition.
State Rep. Tom Letson, D-Warren, issued a statement Wednesday, saying, in part "I support promoting renewable energy sources, but First Energy's light bulb program is neither effective nor fair. By charging all customers a hidden fee to pay for these bulbs, customers already using CFL's are being unfairly punished with higher electric bills. And it is even more disturbing that First Energy is charging customers more than the retail price of these bulbs."
State Sen. Joe Schiavoni, D-Canfield, said he was "unsettled" by FirstEnergy's plan.
"I don't believe the action being taken by FirstEnergy is what the legislature had in mind with Senate Bill 221," he said in his statement. "I was not in office during the time of the vote, but I strongly disagree with forcing consumers to pay more than double the cost for the bulbs."
For more see Thursday's Vindicator or Vindy.com.