Miss Leeworthy, Mr. Woods plan June wedding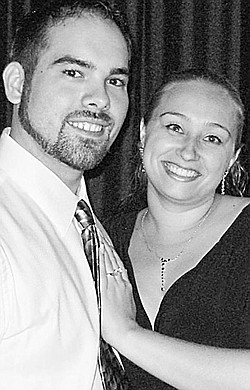 Photo
Justin Woods and Genevieve Leeworthy
The engagement of Genevieve Leeworthy and Justin Woods, both of Middletown, Pa., is being announced by her parents, Jeffery and Lisa Leeworthy, 4403 Columbia Ave., Newton Falls.
The prospective groom is a son of Bill Woods of Hubbard and the late Patricia Woods.
The bride-to-be is pursuing a degree in political science at Penn State University. She is employed by Target in Harrisburg.
The future groom is a trainer with Target in Harrisburg. He attended Youngstown State University.
Invitations will be issued for the couple's 3:30 p.m. June 12 wedding at Chestnut Ridge Church of God in Hubbard, and for their evening reception at DiLucia's Banquet Room in Warren.