Bids for Forum due on Friday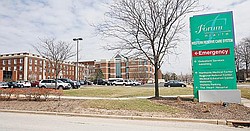 Photo
Union officials at Forum Health are relieved by the announcement by the Pension Benefit Guaranty Corp. that it will pay the pensions of some of the hospital system's 7,000 retirees and future retirees.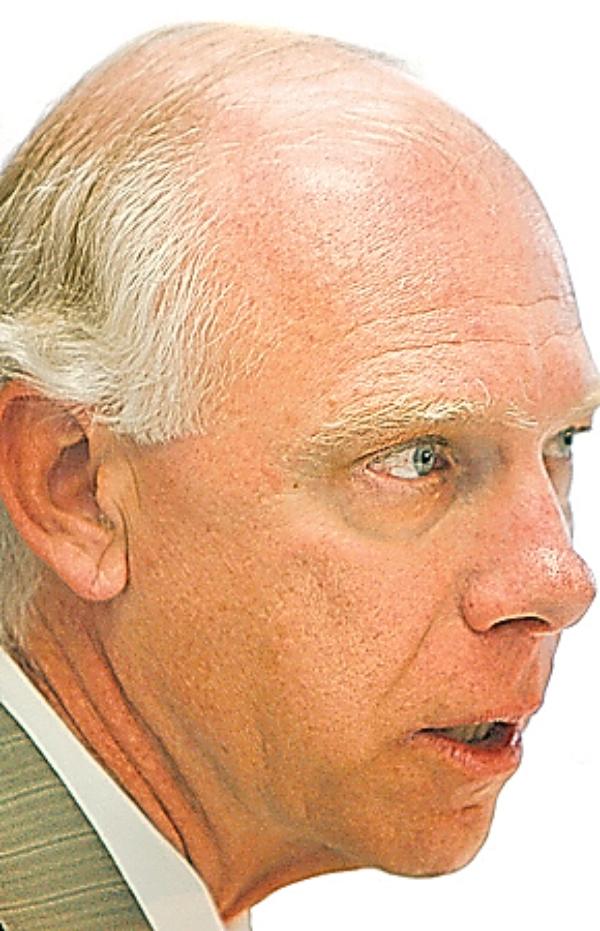 Photo
Officials of HMHP, a major competitor, may have inspected Forum facilities.
YOUNGSTOWN — It's crunch time for Forum Health in its struggle to stabilize finances and emerge from bankruptcy.
Friday is the deadline for bids for all or part of Forum Health; and Nov. 30 is the date by which Forum, the lenders and the U.S. Bankruptcy Court will decide if the health-care system continues along its path of financial reorganization or pursues the sale of its assets.
Both deadlines are contained in a cash-collateral agreement between Forum and its major secured creditors reached in October.
At that time, Lance Ignon, spokesman for the major creditors, said though all options remain on the table, the most likely scenario is the reorganization or sale of Forum as a whole.
The bids due Friday, should there be any, will not be made public, Shawn Riley, a Forum attorney, told The Vindicator.
Ignon said there are potential buyers interested in Forum Health but would not reveal them. Organizations — including Humility of Mary Health Partners, which operates St. Elizabeth Health Centers in Youngstown and Boardman and St. Joseph Health Center in Warren — are believed to have been inspecting various Forum facilities,
HMHP did not respond to a request for information on the matter.
Forum's major components are Northside Medical Center, Trumbull Memorial Hospital in Warren, and Hillside Rehabilitation Hospital in Howland.
HMHP officials were seen walking through Northside, said Eric Williams, president of Youngstown General Duty Nurses Association, which represents 450 to 500 registered nurses at Northside.
Williams, however, said he does not know what other organizations viewed Forum properties, or if HMHP or any others have submitted bids.
There is reason for optimism, Ignon said previously. Progress was being made, Northside was doing better, and buyers are interested in the system.
According to the cash-collateral document approved by Bankruptcy Judge Kay Woods, Forum can use cash collateral on hand to operate through Jan. 14, 2010.
Also, the document requires that Forum, which filed March 16 for protection under Chapter 11 of the U.S. Bankruptcy Code, to solicit bids by Friday to determine if "one or more" of its hospitals can be sold for enough money to pay all of its debts "in full in cash."
By the end of November, Forum and its creditors are to agree on whether Forum will pursue a "mergers and acquisition process" or stay on its current path of reorganization.
The nurses' union at Northside has issued a public plea for the community and its elected officials to weigh in on the issue and make their voices heard. [The nurses' plea is on a full-page ad inside today's Vindicator.]
Williams said he thinks the bids should be public because the community has a financial interest and an interest in a health-care option.
"We're hoping the community will send a clear message as to what it thinks the appropriate outcome should be," he said.
A year ago, Northside was to be closed and Hillside to be sold, said Walter "Buzz" Pishkur, former Forum president and chief executive officer.
The employees and the management team and the unions enabled Forum Health to move from "death's door" to the point where the system's worth bidding on, Pishkur said.
"I think the employees and the community should be proud of that. I know am," he said.
And, Pishkur said, the lenders have not been left out. Payments on the debt have been made, and the debt reserve fund of $55 million is there to protect them. The hospital system and business is worth more today than it was a year ago, which can only enhance the creditors' collateral.
"I'm proud to have been associated with that," he said.
In the full-page ads placed in The Vindicator by the nurses association, it asked the community to consider the impact if Forum Health were to fail.
The health care system provides about 4,000 jobs and $55 million in tax revenue to local, state and federal governments. Northside alone provides 1,400 jobs in Youngstown and $1.5 million a year to the city in income tax revenue.
Elimination of jobs at the hospitals could affect some 4,000 families, local suppliers and local business, and reduced tax revenues would put city employees and services at risk, the ad said.
alcorn@vindy.com