What do Boardmanites want from township government?
MVHS Holiday in Motion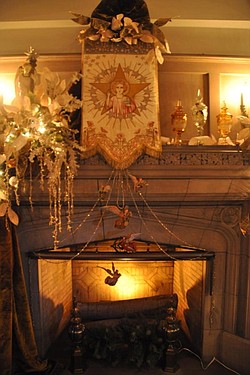 Gallery
Boardman Township trustees Kathy Miller and Robyn Gallitto, with eight years and four years in office respectively, were ousted Tuesday by the voters. Brought in to succeed them were Thomas Costello, who had served for six years before losing in 2005, and Brad Calhoun, a Boardman school teacher who ran unsuccessfully for trustee in 2007. Thus the question: What message were the residents delivering with their votes?
We would hope it isn't as simple as what Calhoun suggested Tuesday night: " ... the first thing people want to see is unity among the trustees." Why simple? Because the township is confronting a fiscal crisis that will not be solved by Costello, Calhoun and the Trustee Larry Moliterno refraining from passionate, public deliberations just to appear unified. Unanimous votes aren't necessarily a sign of good governance.
Indeed, there was a time in Boardman Township when the three trustees were so committed to being in lock step that their public meetings were devoid of debate or discussion before votes being cast. Residents and reporters in attendance were left with the impression that deliberations had occurred away from the public spotlight. That is not how democracy should work.
To be sure, trustees Miller and Gallitto disagreed on some important issues and made their opinions known during the meetings, but to suggest that such verbal clashes were the cause of Boardman's fiscal crisis is to ignore reality.
National economic recession
And what is the reality? That the township would be in dire straits regardless of who was in office. The national economic recession has played havoc with governments at all levels. Living on the fiscal edge has become standard operating procedure.
Boardman's situation has been exacerbated by the fact that for years government had dipped into a special fund, generated by inheritance tax revenue, to bolster its operating budget. Today, however, the inheritance money has all but dried up.
In its fiscal analysis of township government, the Ohio Auditor of State's Office developed a financial forecast for 2010 that looked at the past four years. Here's what the state auditors found: In 2006, Boardman ended the year with a $5.26 million balance; in 2007, the balance dropped to $2.8 million; in 2008, it was $873,000; and for this year, the auditors forecast that the township will have a deficit of $344,000 on Dec. 31.
That means it will start the new year in the red.
For those who argue that Miller and Gallitto were irresponsible for not recalling firefighters and hiring police officers after voters approved a safety forces levy, the state auditor's fiscal analysis clearly shows that even with the new revenue, the township can't make ends meet.
Now it's up to Costello and Calhoun, working with Moliterno, to deliver on the pledge to bolster the police and fire departments, and to cure Boardman's financial ills.