Published: Wed, November 4, 2009 @ 12:00 a.m.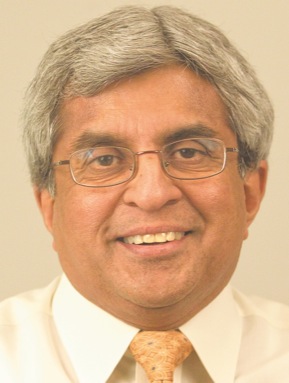 By Bertram de Souza (Contact)
In politics, overreaching carries great risk — largely because voters see it as a sign of desperation.
Last year, Republicans overreached in their attacks on then U.S. Sen. Barack Obama, and he is president of the United States today.
Leading up to Tuesday's general election, opponents of State Issue 3 overreached in their attacks on Dan Gilbert, and today Ohio is poised to get casino-style gambling.
Fair-minded Americans were turned off in the 2008 presidential contest by the GOP's contention that Obama, whose father was from Kenya, wasn't true-blue. The suggestion on the part of many GOPers that Obama's middle name, Hussein, made him suspect in terms of his patriotism rallied his supporters and awakened the independents.
A year ago today, the junior senator became President-elect Obama, having defeated the Republican nominee, John McCain, a veteran U.S. senator.
History was made.
In this year's general election, Ohioans were obviously turned off by opponents of Issue 3 digging up Gilbert's record as a bookie while he was a college student and concluded that the owner of the Cleveland Cavaliers was being smeared.
The voters responded by saying "Yes" to amending the state constitution to permit Las Vegas-style casinos to be built in the cities of Cleveland, Columbus, Cincinnati and Toledo. Four previous attempts at amending the constitution to expand gambling were defeated.
The state will receive $50 million for each license and then the developers, Gilbert, founder of Quicken Loans, Penn National Gaming and others will spend hundreds of millions of dollars constructing the facilities.
The constitutional amendment requires the sharing of revenue, estimated at $500 million a year, from the casinos with all 88 counties in Ohio for schools and local governments. For instance, Mahoning County would receive more than $20 million a year.
During the campaign, proponents of the Issue 3 claimed that 30,000-plus jobs would be created. The opponents, led by TruthPac, which was financed by the Jacobs family of Cleveland, millionaire developers who also own Mountaineer Casino Racetrack and Resort, Presque Isle Downs and Casino and Scioto Downs horse-racing track outside Columbus, had succeeded in raising doubts about the jobs and revenue estimates.
That, along with the charge that Ohio's constitution was being amended to benefit only a handful of rich people, struck a chord.
Tracking polls showed that support for the amendment was declining.
But then, TruthPac decided to dig up the story of Gilbert's bookmaking while he was an 18-year-old student at Michigan State University, and the reaction was almost universal: So what?
Indeed, the fact that Gilbert was permitted to buy a professional basketball team was offered as proof that whatever happened in college did not rise to the level of criminality that would make him ineligible to own the Cavaliers.
TruthPac and other opponents also were handicapped by the widespread belief that the Jacobs family had an ulterior motive for defeating the issue: Their casinos and racetracks at Mountaineer in Chester, W.Va., and Presque Isle in Erie, Pa., would struggle financially without Ohioans, especially the residents of the Mahoning Valley.
Finally, there was the Betras factor — at least in Mahoning County. During the campaign, Atty. David Betras, chairman of the county Democratic Party, became one of the most vocal opponents of Issue 3 because this region was not chosen for a casino. He argued that without the solid support of the voters in Mahoning, Trumbull and Columbiana counties, the issue would have a difficult time passing statewide.
Well, Issue 3 was defeated in Mahoning, Trumbull and Columbiana counties, but the margin really had no impact on the statewide passage.
Betras can find some comfort in the fact that Valley residents agreed with him, but in the end he took it on the chin. He's claiming the scar (yes, there's one) was caused by errant razor. Sure.