Mooney gets home-field edge
Mooney Vs. Ursuline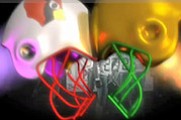 Video
Mooney vs Ursuline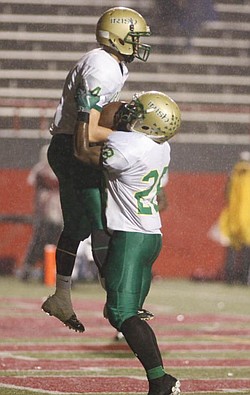 Gallery
Mooney Wins 27- Ursuline 22
By Rob Todor
The Cardinals will play at YSU Friday; Ursuline will play its game at Girard.
YOUNGSTOWN — For Cardinal Mooney and Ursuline, qualifying for the OHSAA football playoffs was the easy part.
Deciding who would play where, and when … well, that took a little work.
After many phone calls between Youngstown and Columbus, Youngstown and Girard, and the south side and the north side, this weekend's schedule was finally completed early Monday afternoon.
Mooney will play Mogadore Field in the first round of the Division III playoffs at Stambaugh Stadium on Friday night.
Ursuline will play Garfield Heights Trinity at Girard's Arrowhead Stadium, also on Friday at 7:30 p.m.
The reason for the confusion, of course, is that both Mooney and Ursuline play their home games at Youngstown State's Stambaugh Stadium.
It became an issue after both teams earned first-round home games for the playoffs, which start on Friday.
The Div. III and Div. V postseason games are scheduled for Friday nights throughout the playoffs.
Neither athletic director, Mooney's Don Bucci nor Ursuline's Jim Maughan, were sure what the procedure was.
They initially planned to have a coin flip, but both coaches were required to be at an OHSAA meeting on Monday.
Bucci finally called Henry Zaborniak at the OHSAA to get a ruling. After consulting with other commissioners, Zaborniak faxed a response to both schools.
Paraphrasing, the OHSAA determined that because Mooney was ranked No. 1 in its region and Ursuline was No. 3, Mooney would get first choice.
Obviously, the Cardinals went with Stambaugh Stadium.
That left few choices for Ursuline, because Irish coach Dan Reardon wanted to stay on a Friday schedule and the Irish, presumably, wanted to play on a turf field.
Fortunately for Maughan, Girard opened its facility.