Published: Sun, May 31, 2009 @ 12:00 a.m.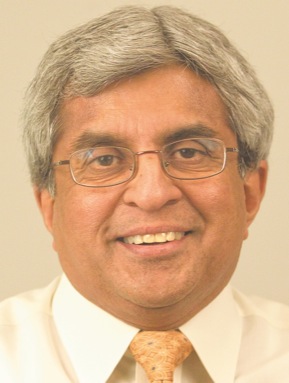 By Bertram de Souza (Contact)
The May 10 column headlined "Will store closings end crime in Y'town?" opened with the following:
"Let's get something straight: The owners of the neighborhood markets in the city of Youngstown, many of them naturalized American citizens from the Middle East, did not bring into the world the babies who grew up to become young punks and ultimately drug dealers, gang bangers and society's misfits."
Of all the reaction triggered by the column, two letters are worthy of mention because they approach the issue of neighborhood stores from different perspectives.
The first was from the Arab-American Community Center and was signed by Amer Adi, president, and Ray Nakley, spokesman.
Here's what it said, in part:
"While we understand that your commentary applies to businesses owned and operated by people of diverse ethnicities, you accurately recognized that the great majority of these stores in the Mahoning Valley are Arab-owned, at least at this point in time. We also know that while most of these stores try to operate in a clean, safe and competitively profitable manner, some fall short and we don't defend anyone involved in illegal or dishonorable practices of any kind.
"That being said, your insightful commentary is greatly appreciated by the many families and individuals who depend on these small businesses for their livelihoods. Rather than jumping on City Hall's bandwagon which is bent on making these small stores the scapegoat for the city's crime and other social problems, you offer a clear analysis of the situation and logical conclusions. Thank you for taking an opportunity to counsel common sense, basic fairness and to set the record straight."
Neighborhood campaign
The other was a five-page letter from the Mahoning Valley Organizing Collaborative and the Idora Neighborhood Association, signed by James London, INA president, and Ian Beniston, MVOC director of policy.
The gist of the letter was that the May 10 column was so off the mark as to be ridiculous and that the organizations' "Corner Store Campaign" is designed to address long-standing problems in the Glenwood Avenue Corridor (Warren Avenue to Canfield Road.)
In particular, the campaign against Party Pantry resulted in residents voting in November to make the precinct dry.
"Will this stop all crime in the neighborhood? No, but it sends a strong message to business owners and criminals alike that destructive and nonproductive behavior will no longer be tolerated. It will put an end to the breeding ground [Party Pantry] of criminal activity."
As for this writer's contention that most of these store owners work long hours year in and year out, there was this reaction from the letter writers:
"To suggest sympathy for people because they work 12 hours per day 365 days a year to peddle the tools of destruction to a neighborhood is simply ridiculous. Epidemiological studies have clearly linked sales of alcohol to increased crime rates."
(If that's so, the neighborhood markets and the liquor stores in suburban communities must be veritable war zones.)
There also was a telephone call from Fadel Samad, owner of the F&N Food Market on the city's East Side who is being blamed by city officials for criminal activity in the vicinity of his business. About a month ago, when a 32-year-old man died after being shot four times and a 23-year-old man was critically wounded near F&N Food on Shehy Street, Mayor Jay Williams and police Chief Jimmy Hughes were quick to point the finger of blame.
But Samad, who has owned the neighborhood market for 28 years, contended that the loitering occurs on vacant property owned by the city.
Health inspection
He also said that recently a health inspector walked into the store and claimed he had been sent to find violations so citations could be issued. However, the inspector found none, and Samad was not cited.
The bottom line of the May 10 column was this: What is happening in Youngstown with crime, failing schools, young thugs have more to do with the caliber of people who live in the inner city than the owners of the neighborhood markets.