Hagan looks to put brakes on 70-mph speed-limit plan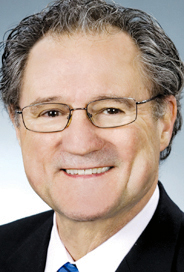 Photo
Rep. Robert F. Hagan, D-Youngstown. (AP Photo/Larry Phillips)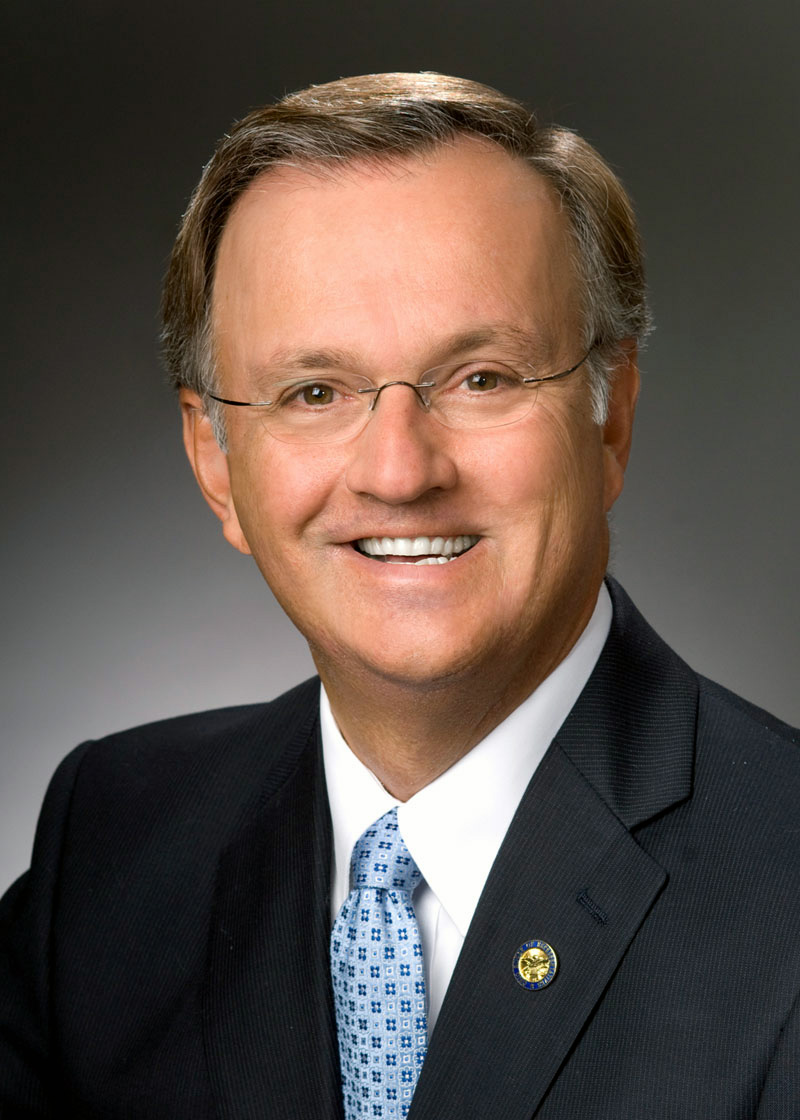 Photo
State Rep. Ronald Gerberry, D-59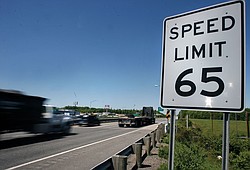 Photo
The Ohio State Highway Patrol opposes the plan, contending that driving too fast leads to crashes.
YOUNGSTOWN — Some of the Mahoning Valley's Ohio House delegation say a proposal to increase the speed limit on interstates in rural areas to 70 mph should go full speed ahead.
But state Rep. Robert F. Hagan of Youngstown, chairman of the committee that will hear testimony on increasing that speed limit from 65 mph, isn't keen about putting the proposal on the fast track.
The House Transportation and Infrastructure Committee will have its first hearing on the proposal in two weeks, said Hagan, D-60th, its chairman.
Though Hagan said he's willing to listen to both sides of the issue, he noted he does "have a slant."
That slant is "increased speed means increased use of fuel, and that increases our carbon footprint," Hagan said. "I have reservations about it."
With the current speed limit of 65 mph on interstates for cars, drivers can "squeeze another six miles out of it" and drive 71 mph without fear of being pulled over by the police for speeding, Hagan said.
"If it's 70, you'll be able to go 76 mph — and that's dangerous," Hagan said.
The interstate speed limit for autos is 65 mph and has been since 1987. Beginning July 1, the speed limit for trucks on Ohio's interstate goes from 55 mph to 65 mph.
This proposed speed-limit increase would be for automobiles in rural interstate areas, and not on urban interstates.
Portions of Interstate Routes 76 and 80 in the Mahoning Valley would be impacted by the speed increase, Hagan said.
The legislation was introduced Wednesday in the Ohio House. Among its cosponsors is state Rep. Tom Letson of Warren, D-64th.
"Our interstates were designed for that particular speed or higher," he said. "We should be allowed to travel with a speed limit of 70."
The Ohio State Highway Patrol, which has the responsibility of policing the state's interstate system, is already opposing the plan. The patrol's concern is driving too fast leads to crashes.
When asked if increasing the speed limit by 5 mph increases the danger of driving, Letson said, "Not appreciably, no."
There are already 32 other states that have speed limits of 70 mph or higher on certain roads, according to the Associated Press.
One of those states is Indiana.
State Rep. Ronald V. Gerberry of Austintown, D-59th, traveled frequently to Indiana to watch his son, Dan Gerberry, a standout center for the Ball State University football team. His son graduated and signed as a free agent with the Detroit Lions.
"When I go into Indiana it's 70 mph, and I don't see a difference," he said. "My initial reaction is positive to the proposal, but I want to hear the debate."
State Rep. Linda Bolon of Columbiana, D-1st, a member of the House Transportation and Infrastructure Committee, said she needs to examine the issue further but added she's "probably OK with it."
State Rep. Sandra Stabile Harwood of Niles, D-65th, said she hasn't looked at the proposal and declined to comment until she reviewed it.
skolnick@vindy.com