Lawmakers: Library cuts unavoidable

Photo
State Rep. Thomas Letson of Warren, D-64th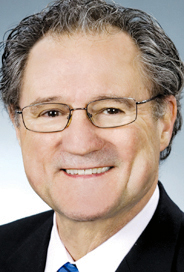 Photo
Rep. Robert F. Hagan, D-Youngstown. (AP Photo/Larry Phillips)
By Ed Runyan
A 'Read-In' is set for Monday on the Warren library lawn.
WARREN — The state budget likely to be approved early next week will remove 30 percent of funding for Ohio's public libraries, but there is nothing anyone can do about it, state Rep. Thomas Letson told an audience Friday.
Letson, of Warren, D-64th, speaking Friday at the Warren branch of the Warren-Trumbull County Public Library, said he and other Democrats worked hard to restore funding for libraries and other departments in recent months, but Ohio Republicans, mostly from western Ohio, appear to have ruined that effort.
"I'm here to acknowledge that this sucks. Nobody at the state level takes this lightly," Letson said.
The legislator said the reductions, said to be needed to eliminate the state's $3.2 billion budget shortfall over the next two years, are being made evenly across Cabinet-level departments, such as libraries, Letson said.
Letson said he appreciates the e-mails he has received from library patrons regarding funding, but he doesn't know where the money would come from to give to libraries.
"Every time you think about where a dollar is going to come from for libraries, you have to think of where the money is going to come from," he said. For example: Should it come from the Ohio Department of Health? Or the Ohio Department of Rehabilitation and Corrections? he asked.
"Every single nickel in the budget is accounted for," Letson said.
State Rep. Robert F. Hagan of Youngstown, D-60th, contacted separately Friday, agreed that state cuts to libraries are unavoidable.
"My concern is that you have a budget that has to be balanced, and it cannot be balanced without sacrificing something," he said. "I'm afraid I don't think we can balance the budget without sacrificing something substantial."
Jan Vaughn, assistant director of the Warren-Trumbull library system, said the library board expects its funding to drop from $4.2 million in 2008 to $2.9 million in 2009 under the current plan.
Vaughn said a decision hasn't yet been made on what specific cuts will be made, but James Wilkins, Warren-Trumbull library director, said it will involve "substantial branch closings and layoffs."
Vaughn said services will be reduced, but the system will be there for patrons "in some way, shape or form, no matter how small we are."
The Warren-Trumbull library system plans to hold a "Read-In" at 11 a.m. Monday on the lawn of the main library on Mahoning Avenue so that patrons and book lovers can show their displeasure with the funding reductions.
Hagan said funding cuts were difficult, especially to institutions such as libraries, and could specifically hurt the Mahoning Valley. He said the median annual income in Mahoning County is $27,000, and parts of Youngstown have an annual income as low as $19,000. He added that the state is making cuts on the "people who can least afford it."
"If you don't fund the programs that keep us safe and intelligent, it will hurt the area that I represent," he said.
Hagan also voiced his frustration with what he believes is the state's ignoring communities such as the Mahoning Valley in favor of larger areas such as Cleveland, Columbus and Cincinnati.
"I think this area is put on the back burner in terms of economic-development opportunities," he said.
Contributor: Staff writer Jon Moffett
runyan@vindy.com
SEE ALSO: Strickland: All programs are facing cuts.