Murphy-Seidel wedding plans are announced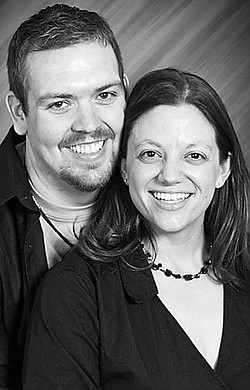 Photo
Ethan Seidel and Amy Murphy
MINERAL RIDGE — Edward and Janice Seidel, 1945 Farmdale Ave., are announcing the engagement of their son, Ethan Seidel, and Amy Murphy, both of 7836 Birch Creek Drive, Blacklick, and plans for their marriage.
Invitations will be extended for the couple's 9 a.m. Aug. 1 wedding at Westin Hilton Head Island Resort and Spa in Hilton Head Island, S.C., and for a reception in their honor Sept. 6 at Kinsale Golf and Fitness Club in Powell.
The bride-elect, a daughter of Mike and Debbie Murphy, 6537 Colonial Place, Westerville, graduated from the University of Kentucky in Lexington with a bachelor's degree in business administration/finance and from Ohio State University in Columbus with a master's in communication. She is a finance manager with the Ohio State University Medical Center in Columbus.
The future groom is manager of building services at OSU, where he earned a bachelor's degree in marketing, and is pursuing a bachelor's degree in education at Youngstown State University.