Congress will succeed in crafting health-care reform, Brown vows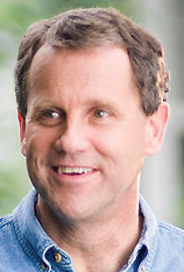 Photo
U.S. Senator Sherrod Brown (D-Avon)
The senator expects Congress to meet the president's end-of-year deadline.
Though Democrats aren't united on a health-care reform package, U.S. Sen. Sherrod Brown said a vote on it could be on the Senate floor as early as the first week in August and no later than September.
The Democratic-controlled House and Senate are working on separate health-care reform legislation, attempting to get a final plan to President Barack Obama by the end of the year.
The president gave Congress a deadline of the end of the year to give him legislation to sign that would reduce the cost of health- care coverage for Americans and provide a plan to cover the uninsured.
In a Thursday conference call, Brown, a Democrat from Avon, Ohio, said he's "very optimistic" the legislation "will be on the president's desk in October or November at the latest."
The goal is to provide health-insurance coverage options, including a public plan, for all Americans, said Brown and Nancy-Ann DeParle, Obama's director of health reform, who joined the senator on the conference call.
"There will be affordable options," DeParle said.
A public plan run by the government would compete with private insurance companies, she said.
Brown added: "It will happen. People are committed to health care. Part of our economic recovery revolves around health care."
About 46 million Americans lack health-insurance coverage.
Those considered the "working poor" will get a "significant subsidy from the federal government" for coverage, Brown said.
Also, a family of four with a household income of up to $44,000, about two times the poverty line, would also get a "significant government subsidy," he said.
The cost of overhauling the nation's health care system is about $1 trillion over 10 years.
Where the money to pay for this will come is the subject of debate among Democrats and the subject of criticism from Republicans.
One idea floated by some to tax employee health-care benefits appears to be dead.
But an option under consideration would require most employers to contribute more money toward health insurance coverage. Those with more than 25 workers who refuse to cooperate would have to pay a $750 penalty per employee a year to the government.
The nation's hospitals recently agreed to give up $155 billion in government payments for health- care reform with the drug industry pledging to provide $80 billion in prescription medication rebates.
Those who are happy with their current health insurance packages could keep them, DeParle said.
But there are plenty of people struggling to afford health insurance, Brown and DeParle said. The reform package would help those people, they said.
Also, a public health-care plan would stabilize private plans that would no longer have to subsidize the uninsured, DeParle said.
The average family in Ohio pays an average of $2,500 per year in premium fees with employers spending about $8,500 on those plans annually, Brown said.
About $1,000 of the amount average families pay is to fund the uninsured, DeParle said.
"We're talking about creating insurance pools to help those who are uninsured or those who can't afford insurance to obtain them at affordable rates," she said.
A Democratic plan, Brown and DeParle said, would include:
U Guaranteeing choices for plans, including keeping current coverage.
U Reducing health-care costs through market competition, stronger preventive services and efforts to root out fraud and abuse.
U Strengthening prevention and wellness programs.
U Improving long-term care and services for the elderly and disabled.
House Minority Leader John Boehner of West Chester, Ohio, R-8th, told The Vindicator during a separate Thursday conference call that Democrats and Republicans agree that all Americans should have access to high-quality health care.
But he objects to raising taxes to fund the program.
Rather, Boehner said, Republicans want to reform the current system to reduce costs. Also, the Republican plan calls for tax deductions on insurance premiums.
A mandate to have companies provide health insurance for all its workers could lead to further job losses, he said.
"When you raise the cost of employment, guess what, you get less employees," Boehner told The Vindicator.
"There's no question that their proposal raises the cost of employers to have employees because it requires all employers to have health care."
skolnick@vindy.com