August wedding for Sarah Denney and Corey Dolak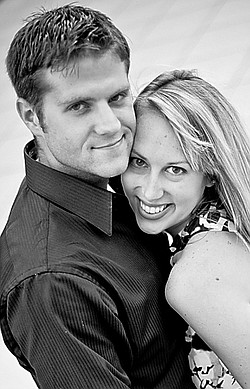 Photo
Corey Dolak and Sarah Denney
CANFIELD — The engagement of Sarah Denney, 2560 Overlook Road, Cleveland Heights, and Corey Dolak, 2577 Overlook Road, Cleveland Heights, is announced by her mother, Nancy Denney, 7000 Steeplechase Drive.
Parents of the future groom are Gary Dolak, 7155 Youngstown-Salem Road, and Deborah Dolak, 6870 Lockwood Blvd., Boardman.
Miss Denney, also a daughter of the late Atty. John Denney, graduated magna cum laude from John Carroll University in University Heights with a bachelor's degree in political science. She is a law clerk with Mondello and Levey in Cleveland and is attending Cleveland Marshall College of Law in Cleveland, where she will graduate in May with a juris doctorate.
Mr. Dolak, a certified public accountant, is an associate with PricewaterhouseCoopers, LLP, in Cleveland. He earned a bachelor's degree in accountancy and a master's degree in business administration with a finance concentration at John Carroll University.
Invitations will be issued for a wedding planned by the couple for Aug. 1 at St. Michael Church and for an evening reception at the Grand Pavilion at the Avalon Inn, Warren.
More like this from vindy.com