Eviction hearing reset for former kennel operator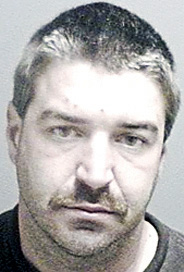 Photo
A sentencing for animal cruelty is set for Thursday.
STAFF REPORT
YOUNGSTOWN — Steve Croley told a magistrate he had no rental agreement for the property once known as High Caliber K-9, and that he and the owner were business partners.
Croley, 38, of Struthers-Coitsville Road, Lowellville, appeared in municipal court Tuesday afternoon for an eviction hearing prompted by Matt Akenhead, owner of the kennel property at 1516 Coitsville-Hubbard Road.
Akenhead told Magistrate Tony Sertick that Croley and his wife verbally agreed to pay $500 monthly beginning in January 2007 but no rent was received from May through November 2008.
Akenhead, of Virginia, said in court that it appears Croley left sometime in November. Croley's estranged wife was not in court; records show she moved to Alliance.
The magistrate said the matter of eviction was moot because Croley moved out. Because a dispute arose over the rent, a second hearing will be scheduled.
"He was my business partner; there was no rental agreement," Croley said in court. "I took care of the property."
Croley told the magistrate he needs time to find a lawyer because he didn't find out about the eviction hearing until Monday. He said possessions he left at the kennel were thrown into the trash by Akenhead.
After court, a reporter asked Akenhead if he and Croley had been partners. "No way, shape or form," he answered.
Akenhead said his family operated the property at 1516 Coitsville-Hubbard Road as a kennel until four years ago and then moved to Virginia. He said the place "has been through a rough couple of months" but had no estimate on repair costs.
Croley is due again in municipal court Thursday to be sentenced by Judge Robert A. Douglas Jr. for animal cruelty. Seven dead and 12 starving dogs were found at High Caliber K-9 in October.
Croley reached a plea agreement in December and pleaded no contest to four counts of animal cruelty. Two housing violations related to the condition of the High Caliber K-9 property, which offered kenneling, obedience and guard dog training, were dismissed.
The plea agreement calls for 30 days in jail on each count. Judge Douglas could sentence Croley to more time than worked out in the plea agreement. If that happens, Croley could withdraw his plea, and the case can proceed to trial.
More like this from vindy.com