Published: Sun, January 18, 2009 @ 12:00 a.m.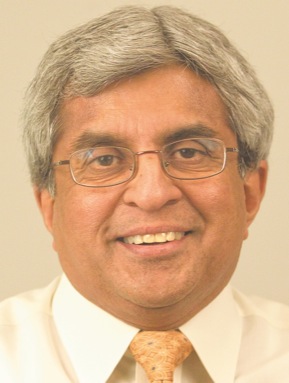 By Bertram de Souza (Contact)
To understand why U.S. Rep. Tim Ryan of Niles, D-17th, would do well to disabuse himself of the notion that he can find satisfaction in the U.S. Senate, think about the situation in the following terms: The Senate is a deliberative body where members atrophy because they are forced to operate at snail's pace; the House, on the other hand, is action-packed where initiative and hard work get you to the top.
Or, in horse-racing parlance, the Senate is a track for trotters; the House for thoroughbreds. Ryan, who is in his fourth two-year term, has shown that he is on the right track. His appointment to the powerful appropriations committee, his reputation as a rising star in the Democratic caucus, his being named by House Speaker Nancy Pelosi, D-Calif., to the important Democratic Steering and Policy Committee, and, his ability to win elections with relative ease all point to the fact that Ryan is where he belongs — in the U.S. House of Representatives.
Of course, any politician worth his ego wants to be touted as a serious contender for a seat in the U.S. Senate. And, of course Ryan wants to be thought of as one of the leading Democrats in the state of Ohio. But he doesn't have to give up a sure thing for what would be a roll of the dice.
The Senate seat that will be the object of desire next year for Democrats and Republicans is held by George V. Voinovich, the former Republican governor, mayor of Cleveland and state representative.
Voinovich, who announced last week that he will not seek re-election in 2010 for a third six-year term, says he wants to spend more time with his wife, Janet, and their children and grandchildren. But anyone who has followed Voinovich's political career will know that his tenure in the Senate has been frustrating because of how long it takes to get things done.
Race against the clock
As governor and also as mayor, Voinovich did not have the luxury of time. He was forced to act quickly on initiatives that were necessary for the economic well-being of the state of Ohio and the city of Cleveland. He did not shy away from using the authority of the office.
But in the Senate, members are governed by tradition and archaic rules regarding such things as seniority. It takes a long time to reach the pinnacle of power in that chamber.
Thus, the realities Ryan will face should he succeed in his bid for the Senate: He will be the junior senator from Ohio; will have to settle for less important committee assignments (compared with what he has now); and will no longer be able to focus his energies on the rebuilding of the Mahoning Valley. Issues that are of statewide importance will trump those that Ryan has been working on tirelessly for the past six years.
Even though the 17th District takes in several counties, the congressman's commitment to this region has been unwavering. And while he could argue that as a U.S. senator he would be in a position to do as much, if not more, for the Valley, the nature of the position suggests otherwise. Running for election statewide demands a different strategy than what is needed to win a House race.
For purely selfish reasons, the people of the Mahoning Valley need Ryan to remain in the House.
To run for the Senate, he would be giving up a good thing for a contest that would certainly not be a walk in the park. Apart from having to raise millions of dollars next year, Ryan would have to build name recognition in a large, diverse state.
As Gov. Ted Strickland found out when he ran for governor in 2006 while representing the 6th Congressional District, it is time consuming, costly and exhausting to trek all over Ohio.
Governor's re-election bid
Indeed, Strickland will be seeking re-election next year, and given the worsening state economy, he can expect the Republicans to put up an opponent who has been tested statewide.
So even though Strickland has in the past talked about Ryan running for the U.S. Senate, he will be preoccupied with his own re-election bid and would not be in a position to hold the Valley congressman's hand were he the Democratic nominee for Senate.
Republicans will be going all out to keep the seat, which means they will offer a candidate of substance, experience and statewide name ID to take on the Democrat.