Will Ryan make a run for Senate?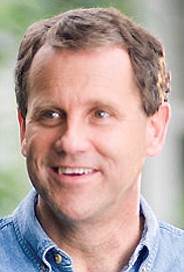 Photo
U.S. Senator Sherrod Brown (D-Avon)

Photo
U.S. Rep. Tim Ryan of Niles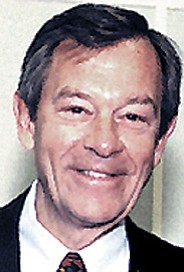 Photo
Sen. George V. Voinovich, R-Ohio
Voinovich won't run for re-election in 2010.
With U.S. Sen. George V. Voinovich's decision to not seek re-election next year, U.S. Rep. Tim Ryan is looking at the seat.
"As a member of the House Appropriations Committee I am in a very good position to help create and expand important economic development in the state of Ohio," said Ryan, of Niles, D-17th. "That said, if I can have a greater impact by being in the Senate, I will certainly consider it."
Ryan, whose district includes portions of Mahoning and Trumbull counties, said he is "singularly focused on what's best for my constituents in Northeast Ohio."
Even when Voinovich was adamant that he was seeking re-election, Ryan was mulling a Senate run.
"I'm open to listening," he said two months ago about running for the Senate. "I've followed my heart, and that's gotten me to here."
He acknowledged at the time that leaving the House to run for the Senate was a "big risk."
Political experts contacted Monday after Voinovich announced his decision to not run in the 2010 election said a Ryan Senate candidacy would still be a risk.
"If you're in the minority in the House and lose [a Senate bid] you go back home and do something else," said Steven Brooks, associate director of the University of Akron's Ray C. Bliss Institute of Applied Politics. "But if you're on the fast track [like Ryan], it's tough to give that up. There are many who consider him a rising star."
Though Democrats have gained control of Congress during the past two elections and Barack Obama will be the first Democrat in the White House in eight years, a lot can change between now and the 2010 election, Brooks said.
"This is one of the most volatile political climates I've seen in a long time," he said.
In 2006, top Senate Democrats lobbied Ryan to run for the Senate against incumbent Mike DeWine, a Republican. He declined, and Sherrod Brown, a Democrat, defeated DeWine.
Ryan's best hope to win a Senate seat, presuming he decides to run, is to get the public support of Gov. Ted Strickland, a fellow Democrat, said Bill Binning, the former chairman of the Youngstown State University political science department.
During a presidential campaign stop in the Valley a few months ago, Strickland publicly touted Ryan as a future U.S. senator.
If Strickland pushed for Ryan to run for the Senate, the congressman would be the leading Democrat for the seat, Binning said.
Ryan would run for the Senate in 2010, the same year Strickland would seek re-election as governor.
But Binning said he doesn't know if Ryan would run for the seat.
In his fourth two-year term in the House, Ryan has served on the powerful appropriations committee since 2007 and is "in good with Democratic leadership," Binning said.
"It would be very dangerous for [Ryan] to give up that safe seat," said Paul Sracic, YSU's political science department chairman.
"He's never been in a race like this, a statewide race," Sracic said of Ryan. "He's untested in a statewide race and he doesn't have the name recognition of" Secretary of State Jennifer Brunner or Lt. Gov. Lee Fisher, two potential Democratic Senate candidates.
Brooks, Binning and Sracic agreed that although names are being considered for Senate candidates, it's too early to determine a front-runner.
Attorney General Richard Cordray, who just took that seat after two years as state treasurer, says he won't run for Senate next year.
Senate Minority Leader Capri Cafaro of Liberty, D-32nd, said she's not interested in running for the U.S. Senate.
But if Ryan decides to run for the Senate, thus not seeking re-election to the House, Cafaro may run for the House seat. She'd first wait for Ryan to announce his candidacy for the Senate.
"It's not something I'd rule out," she said. "I'd consider that option at that time, but it's very premature."
On the Republican side, potential candidates include ex-U.S. Rep. Rob Portman, President George W. Bush's former budget director and trade representative; ex-U.S. Rep. John Kasich, a Fox News show host; and DeWine.
Portman is already making contact with prominent Republican leaders and donors in preparation for a run.
A Quinnipiac University poll taken last month showed Voinovich facing a tough re-election bid next month.
Voinovich was tied when matched against Ryan, Brunner and Fisher.
Rumors about Voinovich's not seeking re-election have circulated for several months. Each time, Voinovich or his staff strongly dismissed them.
The Vindicator inquired about retirement in mid-November and was told by his staff that he was definitely seeking re-election.
But Voinovich rethought that decision in recent weeks.
In a statement Monday, Voinovich said the challenges facing Ohio and the country will require him to devote all his energy to serving out his current term. Campaigning and fundraising would take time away from his work as a senator, he said.
"After the next two years, it will be time to give someone else the opportunity to serve our great state in the Senate, someone who can devote full time to organizing their campaign and raising the money necessary to win," he said.
"This has not been an easy decision for us," Voinovich added. "I still have the fire in my belly to do the work of our nation, but after serving the next two years, it will be time to step back and spend the rest of our time with our children and grandchildren, siblings, and extended family and friends."
skolnick@vindy.com
More like this from vindy.com