Williams to address older cities' woes at D.C. summit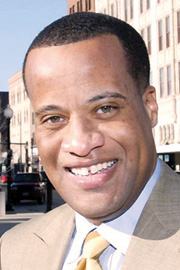 Photo
Youngstown Mayor Jay Williams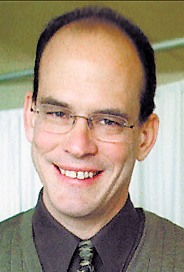 Photo
Warren Mayor Michael J. O'Brien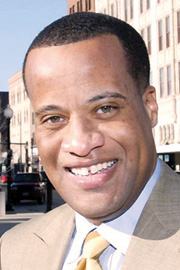 Photo
Youngstown Mayor Jay Williams
YOUNGSTOWN — Mayor Jay Williams will speak on behalf of small and midsized industrial communities at a national conference Thursday in Washington, D.C.
But Williams plans to "put Youngstown, Ohio, at the center of this debate" of federal economic development funding to those communities during the keynote address of the "Revitalizing Older Cities" summit.
The D.C. summit will address the challenges, issues, successes and opportunities of industrial cities and what the federal government can do to support their revitalization.
The summit will occur as leaders in the U.S. House and Senate reconcile the differences between their economic stimulus plans. The Senate approved an $838 billion bill Tuesday while the House's version, approved last month, is $820 billion.
"The [speech] is extremely timely," Williams said.
Neither bill includes money going directly to cities for economic incentive programs.
Williams strongly objects to that, saying the cities — particularly those such as Youngstown with a proven record of job creation — know what's best when it comes to economic recovery.
If the federal government provides $5 million to Youngstown for job creation, Williams said he'd make specific guarantees or return the money.
During the three years after the $5 million allocation, the city would provide a 25 percent local match, would create and/or retain 2,000 jobs and multiply threefold the stimulus investment dollars.
"If this doesn't work, then they'll get their money back," Williams said. "I'm not saying this to get attention. Our past history shows we can achieve this goal."
The city's business initiative program, which gives grants and tax abatements and waives permit fees, has provided about $3 million in city investments over the past eight years, Williams said. During that same time, there have been about $34 million in private business investments, he said.
"I'm willing to put the credibility of the city and myself out there with this," Williams said.
The summit is being organized by the Northeast-Midwest Institute in conjunction with the Brookings Institution, Smart Growth America and Policy Link.
About 350 civic leaders, elected officials including those in Congress, members of community advocacy groups and others are attending the two-day conference, which begins today.
"We want to make Congress aware of the challenges of foreclosure, shrinking population, loss of employment and how land banking impacts industrial communities," said Greg Lewis, the event's planner and a policy analyst with the Northeast-Midwest Institute.
The institute chose Williams to deliver the keynote address because of national media attention given to the mayor and the Youngstown 2010 land development plan, which details what the city needs to do as its population declines, Lewis said.
Also, Lewis said he was "very impressed" with Williams after hearing the mayor speak at a Brookings Institution meeting.
Warren Mayor Michael O'Brien said Williams is an excellent choice to speak for small and midsized cities.
"A strong connection with mayors and the federal government is important," O'Brien said. "Jay Williams will represent us well."
U.S. Rep. Tim Ryan of Niles, D-17th, whose congressional district includes Youngstown, will introduce Williams at the conference.
skolnick@vindy.com