Camera proposal lacks support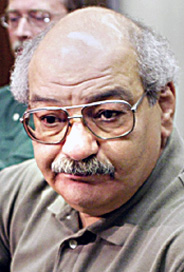 Photo
Warren police chief John Mandopolous
By Ed Runyan
No traffic camera legislation is planned in Warren at this time, a councilman said.
WARREN — After the city laid off 20 police officers Jan. 1 and received a traffic-camera proposal from police Chief John Mandopoulos, Councilman Bob Dean, D-at large, thought it might be worth a try to introduce traffic-camera legislation for a third time.
He and Councilwoman Sue Hartman, D-7th, even asked the city's law department to draw up legislation again, incorporating the chief's suggestions.
But because there still doesn't appear to be enough support for the idea, the proposal isn't moving forward, Dean said Monday.
No traffic-camera legislation is on the agenda for council's meeting Wednesday.
"I've given it my best shot," Dean said, but too many Warren residents and council members apparently still oppose the idea, he added.
In January, the police chief proposed putting stationary traffic cameras in the 12 most dangerous areas of the city as measured by traffic citation and accident statistics.
Mandopoulos said his proposal would be different from the traffic cameras used in Girard several years ago.
For one, drivers would be made aware that a traffic camera is being used up ahead, Mandopoulos said.
About one quarter of a mile away would be a sign that says "photo enforcement ahead," Mandopoulos said.
The system would be programmed to send out a ticket whenever someone traveled 9 mph too fast in either a 25- or 35-mph zone or 5 mph too fast in a 20-mph school zone.
The cameras would generate revenue that might bring laid-off officers back to work, but they also would slow down traffic in some of the most dangerous areas in the city, Mandopoulos said.
"It makes perfect sense," Mandopoulos said of such a camera proposal. "What is everyone afraid of?"
Because of the department's reduced manpower, officers rarely write traffic citations unless they are working saturation patrols paid for with state grant money, or unless a motorist violates the speed limit right in front of an officer, Mandopoulos said.
Mandopoulos said one of the worst areas in the city for safety is the intersection of East Market Street and Elm Road, the location of the Sunrise Inn, whose owner, Ken Haidaris, has been one of the most outspoken opponents of traffic cameras.
Haidaris has argued that traffic cameras will discourage people from coming into town, thereby hurting business.
Mandopoulos said a more important reason for slowing down traffic, however, is to protect children playing in or near the streets.
"You can't get more cops or more parks, so this will help," Mandopoulos said, adding that children don't always see cars because they are "busy having fun."
For him to sponsor traffic camera legislation again, Dean said he would need to know that he has the votes of at least five other council members.
Dean enlisted the help of a citizens group of about eight people, who came to a council committee meeting recently saying they were in favor of the cameras.
Dean said he told the group to discuss their feelings with Haidaris and see if they could arrive at a compromise. He has not heard back from the group, Dean added.
runyan@vindy.com