Traficant bash becomes a hot ticket despite expectation he won't show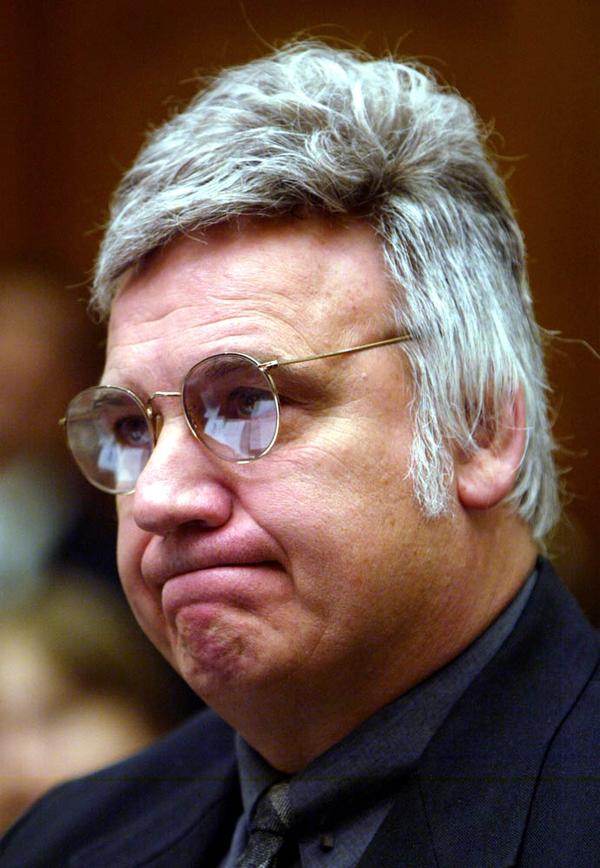 Photo
Rep. James Traficant, D-Ohio arrives on Capitol Hill Monday, July 15, 2002 before the House Ethics Committee. In an uphill fight to keep from becoming only the second House member expelled from Congress since the Civil War, Traficant opened his second defense this week against official misconduct. He was convicted in court of bribery, tax evasion and racketeering charges
About 1,000 tickets to the Sept. 6 event are sold.
YOUNGSTOWN — Ex-U.S. Rep. James A. Traficant Jr. is a polarizing figure in the Mahoning Valley, but he sure can sell tickets — even to an event he quite likely won't attend.
About 1,000 tickets are sold to a Sept. 6 welcome-home appreciation event for Traficant, said Linda Kovachik, the event's organizer and a former Traficant staffer.
Traficant gets out of a federal prison Sept. 2 after finishing up a term of more than seven years for racketeering, bribery, obstruction of justice and tax evasion.
Traficant, who has told friends that he wants to stay out of the spotlight when he is released from prison, is unlikely to attend the event.
But that hasn't stopped the brisk sale of tickets to the $20-a-plate event at Mr. Anthony's banquet hall in Boardman, Kovachik said.
"I'm overwhelmed by the response," she said.
About 200 tickets remain for the event, which will be from 3 to 7 p.m. at the hall, 7440 South Ave., Boardman.
Kovachik, who was by Traficant's side during most of his federal corruption trial, said he told her as he was taken away to prison: "People will forget about me."
The response to the "Jim Traficant Appreciation Dinner" will "hopefully build his morale," Kovachik said.
The event — and coverage of the event's preparation — has drawn criticism from those who say Traficant caused the Mahoning Valley more harm than good, and the publicity attracts negative attention.
Someone who wants to remain anonymous donated $200 to the event to buy 10 tickets for Traficant supporters who are unemployed, Kovachik said.
To make the event more fun, Kovachik said, those wanting those free tickets need to call her — and should be expected to dress like Traficant.
In fact, Kovachik said, all partygoers are invited to dress Jimbo-style. But if you don't own skinny ties, bell-bottom pants and denim suits — all Traficant trademark clothes — the dress is casual.
Tickets are available by contacting Tony Trolio at (330) 757-2779, Kovachik at (330) 788-8923 or Dominic Marchese at (330) 924-5200. No tickets will be sold at the door.
skolnick@vindy.com