OSHP: Teen driver was huffing before fatal crash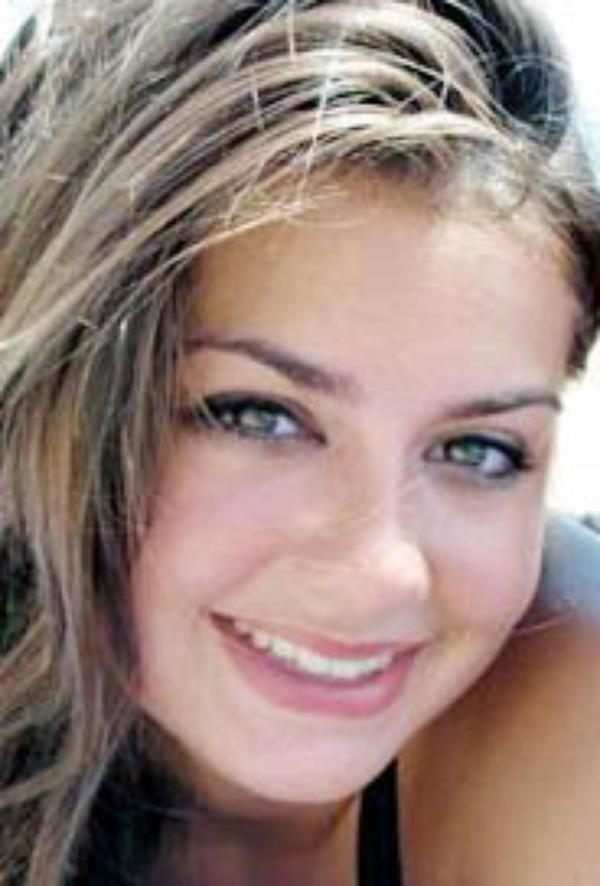 Photo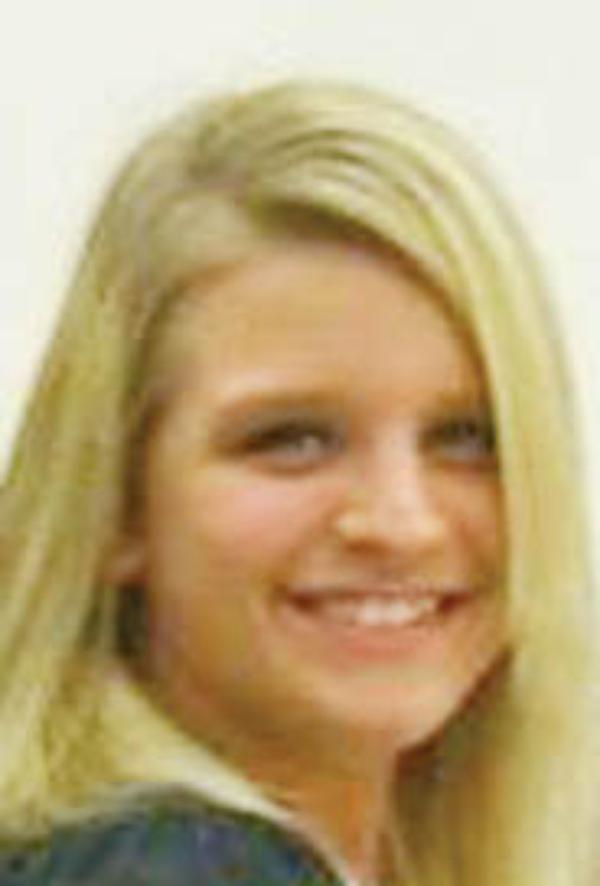 Photo
The commander of the local patrol post called inhaling 'chemical Russian roulette.'
SOUTHINGTON — Teens trying to get high by inhaling from a can of aerosol dust remover is the likely reason why a fatal car crash occurred on State Road in Champion Township on Aug. 3.
The accident report released Tuesday by the Ohio State Highway Patrol said the driver, Christie Manchester, 17, of Southington, inhaled about four bursts from the can over a short period of time, then got a blank stare on her face, her body became rigid, and the car went off the road and hit two trees.
Manchester was dead at the scene from head trauma, while a second occupant, Ellen Becker, 18, of Struthers, suffered serious injuries and is still hospitalized. The third passenger, Kaylynn Barco, 17, of Southington, was released from the hospital a few days after the 11:37 p.m. accident.
Lt. Joseph Dragovich, commander of the Southington post of the OSHP, described using inhalants such as this — also known as huffing — to be "chemical Russian roulette," saying the product had a warning right on the can saying inhaling it can "cause instant death."
The accident went unexplained for several days until a trooper with the highway patrol conducted an interview with Barco after she left the hospital.
Barco said the girls, who knew one another from sports they played together, had intended to ride to Warren that evening for fast food, but Manchester decided to stop at Wal-Mart instead.
Once inside, the girls bought cigarettes, a pack of gum and a can of dust remover manufactured for use on a computer or other electronic device, Barco said.
On the way back to Southington, after stopping at the Speedway gas station in Champion, Manchester stopped the car at the intersection of State and North Leavitt roads, took the can from Becker and inhaled two bursts, Barco said.
At Manchester's request, Barco said she inhaled one burst from the can but found it unpleasant and spit and coughed the substance back out.
Manchester took the can back and ingested two more bursts. Moments later, Barco noticed that Manchester had a blank stare on her face, so she reached over, put her hand on Manchester's shoulder and asked her if she was OK.
"She described [Manchester] as having very hard muscles like she was clenching the steering wheel," the police report said. "The next thing [Barco] knew, they went off the road and hit the trees."
Dragovich said the highway patrol doesn't yet know the results of testing on Manchester's blood. The patrol has said it did not suspect that alcohol or speed played a role in the accident.
The patrol checked with Wal-Mart and confirmed through video and cash-register data that three girls matching the description of Manchester, Barco and Becker had purchased a can of dust remover, cigarettes and gum at a little before 11 p.m. Aug. 3.
Becker has not recovered enough for investigators to interview her, Dragovich said, adding that she remains in the hospital with serious injuries.
Dragovich said the girls were engaged in a number of dangerous behaviors that night, such as there being several young people in the car with cell phones.
"The odds just were not in their favor that night," Dragovich said.
But using an inhalant is "an extremely dangerous behavior," he said, no matter whether it occurs in a car or in a closet or any other place.
Manchester and Barco had known each other since they were small, but Becker became friends with the other two in recent years through playing travel softball with Barco. Manchester and Barco were juniors last year at Southington High School. Becker graduated last year from Struthers.
runyan@vindy.com
---
INHALANT DANGERS || Dangers, statistics
Also known as huffing, sniffing, dusting, Glading.
According to national surveys, inhaling dangerous products is becoming one of the most widespread problems in the country.
One British study said that of those individuals who died from inhalant use, 41 percent died the first time they tried it.
Around 100 to 125 inhalant deaths are reported in the United State each year, though more occur that are not identified as inhalant deaths because sniffing doesn't show up in most toxicology screenings.
More than 1 million people used inhalants to get high just last year. By the time a student reaches the 8th grade, one in five will have used inhalants.
Inhalant use refers to the intentional breathing of gas or vapors with the purpose of getting high. Inhalants are legal, everyday products.
Statistics show that young, white males have the highest usage rates.
Nearly all abused products produce effects similar to anesthetics, which slow down the body's function. Varying upon level of dosage, the user can experience slight stimulation, feeling of less inhibition or loss of consciousness. The user can also suffer from Sudden Sniffing Death Syndrome. This means the user can die the 1st, 10th or 100th time he or she uses an inhalant. Other effects include damage to the heart, kidney, brain, liver, bone marrow and other organs. Results similar to Fetal Alcohol Syndrome may also occur when inhalants are used during pregnancy. Inhalants are physically and psychologically addicting, and users suffer withdrawal symptoms.
If someone you know is huffing, the best thing to do is remain calm and seek help. Agitation may cause the huffer to become violent, experience hallucinations or suffer heart dysfunction which can cause Sudden Sniffing Death Syndrome. Make sure the room is well ventilated and call EMS. If the person is not breathing, administer CPR.
Treatment facilities for inhalant users are rare and difficult to find. Users suffer a high rate of relapse, and require thirty to forty days or more of detoxification.
For more information, go to www.inhalants.org or contact the National Inhalant Prevention Coalition at 1-800-269-4237.
Inhalant use starts as early as elementary school and is considered a gateway to further substance abuse. Parents often remain ignorant of inhalant use or do not educate their children until it is too late. Inhalants are not drugs. They are poisons and toxins.
Most common inhalants
Adhesives — model airplane glue, rubber cement, household glue.
Aerosols — spray paint, hairspray, air freshener, deodorant, fabric protector, computer keyboard cleaner.
Solvents and gases — nail polish remover, paint thinner, type correction fluid and thinner, toxic markers, pure toluene, cigar lighter fluid, gasoline, carburetor cleaner, octane booster.
Cleaning agents — dry cleaning fluid, spot remover, degreaser.
Food products — vegetable cooking spray, dessert topping spray (whipped cream), whippets.
Gases — nitrous oxide, butane, propane, helium.
Anesthetics — nitrous oxide, ether, chloroform.
Nitrites — Nitrite room odorizers.
Amyl — "Poppers," "Snappers."
Butyl — "Rush," "Locker room," "Bolt," "Climax," also marketed in head shops as "video head cleaner."
Source: National Inhalant Prevention Coalition
More like this from vindy.com