Peace Race Tips: In the heat of the run
Peace Race Training Tip #4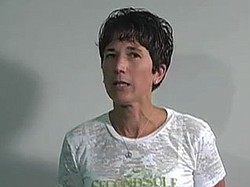 Video
Peace Race president Jenn Wohlgamuth gives a training tip for runners.
Week 4:
IN THE HEAT OF THE RUN
Living in Northeast Ohio we are all used to the relatively humid and somewhat cloudy conditions that we call summer. However, being a new runner means paying attention to the heat and humidity like never before. Two weeks ago we talked about hydration and how important it is. In the heat it becomes your life line. Running in steamy conditions (high humidity and uncomfortable heat) will cause your body to react differently. You may experience an elevated heart rate and your body will have to work harder just to get down the road. Your muscles will feel heavier and you will run slower. That is okay. Run shorter distances, run slower, run with a friend, run in light fabrics and most importantly run at the coolest time of the day.