In Focus: Elser site hosts decades of flight
IN FOCUS: Elser Airport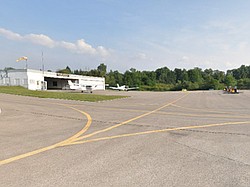 Video
Elser Airport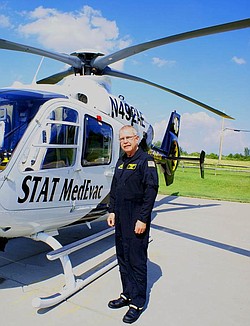 Gallery
Elser site hosts decades of flight
It was a perfect afternoon for a drive to Youngstown-Elser Metro Airport on Sharrott Road in North Lima.
You crest a hill just north of the facility, and the steep ride is a perfect way to approach a place from which to take flight.
Once farmland, woods and swamp, the property was developed by ex-Mahoning County Sheriff Ralph Elser and his son, Galen Elser. In the mid-1940s, they decided to make an airport on a portion of it.
Galen had been a pilot with the U.S. Army and passionate about flying. He began clearing the land with the help of family and friends.
Around 1951, when the Ohio Turnpike was being built, the company doing the road work used part of the property as a base for equipment. As a gesture of thanks, the company assisted the Elsers in leveling the area and creating a better runway.
In 1989, Michael Stanko purchased the airport property and made extensive improvements. The runway was paved, and additional hangars were installed with housing for 56 aircraft.
Stanko also does antique- airplane restoration and operates a repair shop.
A unique aspect of this tiny airport is the presence of the North Lima Stat MedEvac Unit.
Few people like to think about these things, but it is reassuring to know such a service is available near at hand – the nearest other Med-Evacs units are in Cranberry, Pa., and Grove City, Pa. The service is part of the Center for Emergency Medicine of Western Pennsylvania, and employs 10 people at Elser.
Pilot Bill Sweeney and medic Randy Ott said the unit tends to medical emergencies and patient transfers between medical facilities in and around the region.