'Traficant Release Night' scrapped by Scrappers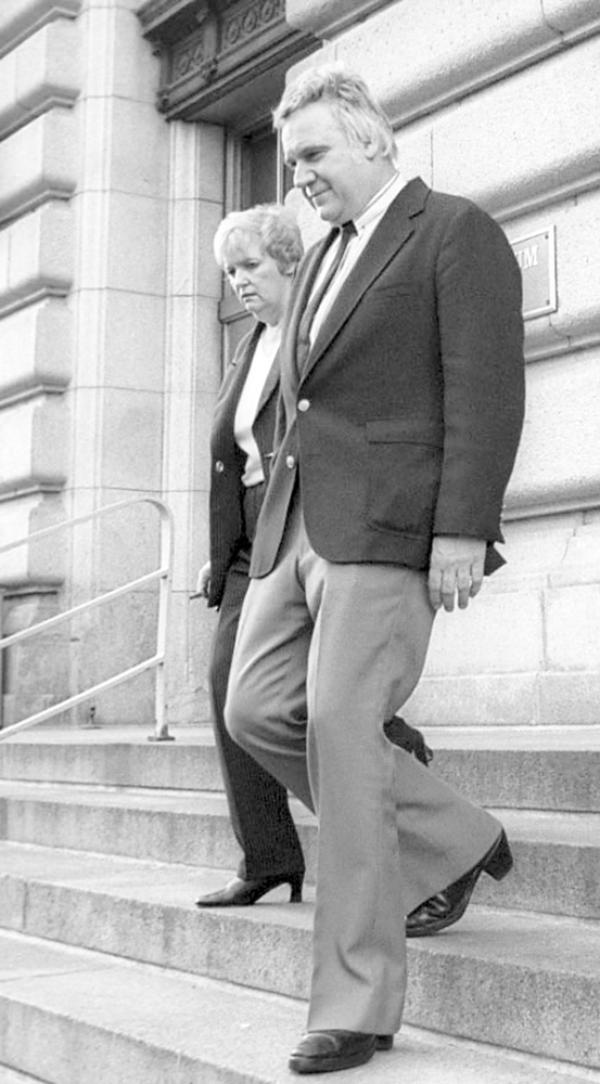 Photo
Jim Traficant leaves federal court April 11, 2002 after being found guilty.
The canceled event received national attention.
NILES — The Mahoning Valley Scrappers are scrapping a "Traficant Release Night" promotion.
The team will make an official statement today. But Dave Smith, the Class A short-season minor league baseball team's general manager, confirmed Wednesday that the event is canceled.
The event was scheduled for Sept. 2, the day ex-U.S. Rep. James A. Traficant Jr. is to be released from federal prison after serving seven years for racketeering, bribery, obstruction of justice and tax evasion.
After the event was included in a Sunday article in The Vindicator, the Scrappers were "flooded with e-mails and phone calls" objecting to the promotion, Smith said.
The event was going to mention Traficant's release and likely include a slide show of the former congressman, and not be a celebration, Smith said.
In a Wednesday article, Smith said the negative response to the Traficant event had the team "strongly leaning" toward canceling it.
The team also received telephone calls and e-mails Wednesday in response to the follow-up article, Smith said.
"The [Wednesday] article fired people up," he said.
"It's been a fun couple of days," Smith said with sarcasm in his voice.
The Scrappers original plan to have "Traficant Release Night" received a mention on MSNBC's "Hardball with Chris Matthews" on Tuesday.
"Remember Jim Traficant?" Matthew said in a short segment. "How can you forget him?"
Matthews mentioned the event, and ended with: "As Traficant used to say in hearing such news, 'Beam me up, Scotty.'"
During his one-minute speeches on the House floor, Traficant often used the "Star Trek" line, but instead of "Scotty" he would say, "Mr. Speaker."
skolnick@vindy.com