Thinking of attending a town hall on health care in Valley? Think again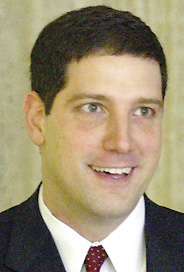 Photo
U.S. Rep. Tim Ryan of Niles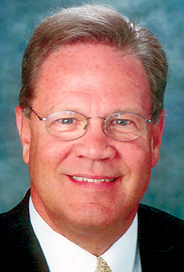 Photo
Two congressmen instead are planning to get input via teleconferences.
YOUNGSTOWN — U.S. Reps. Tim Ryan and Charlie Wilson plan to host teleconferences with constituents — instead of town-hall meetings — about health-care changes.
Some town-hall meetings by other members of Congress, primarily Democrats, have resulted in confrontations, shouting matches, protests and arrests.
Angry crowds have put many lawmakers on the defensive when talking about health care, with some replacing those public forums with teleconferences, according to the Associated Press.
But that's not the reason Ryan of Niles, D-17th, and Wilson of St. Clairsville, D-6th, who represent the Mahoning Valley in the U.S. House, plan teleconferences instead of face-to-face meetings, their spokespeople say.
Teleconferences allow the congressmen to reach more people than a town-hall meeting, their spokespeople say.
Ryan participated in a town- hall meeting July 25 at a Niles restaurant sponsored by Organizing for America, President Barack Obama's political operation. During that meeting, he cut off negative comments by several people.
Ryan and Wilson also spoke about health-care reform to reporters Aug. 4 after attending at a juvenile-crime summit at the Mahoning County High School in Youngstown.
"Congressman Ryan is spending time this August talking to constituents about their feelings on health-care reform," said Brad Bauman, his spokesman. "He has participated in a public health care roundtable, has spoken with small- business leaders, expects to hold telephone town-hall meetings and has toured facilities to speak about health care. The congressman will continue to talk every day with people across the district about health-care reform."
There is a lot of "false information" about the federal government's plan to change health care, Bauman said.
Ryan wrote on his Web site — timryan.house.gov/ — that the plan won't put insurance companies out of business, force people into socialized medicine or ration it.
A recent Gallup poll found that senior citizens, one of the groups the president's efforts are designed to help most, strongly oppose the plan with only 34 percent believing the changes would improve medical care.
Wilson's reason for not having town-hall meetings has nothing to do with concerns of being shouted down by those who oppose health-care changes, said Hillary Wicai Viers, his spokeswoman.
"He has a variety of forums, meetings and tours scheduled and finds that it's more effective to meet with people face to face" rather than in a town-hall setting, she said. "We're hearing their questions on health care at all of these events."
Wilson has had numerous telephone town hall meetings in the past few years, and plans to hold one later this month about health care, Viers said. The teleconferences would be open to all of Wilson's constituents, and will be widely publicized, she said.
skolnick@vindy.com