Peace Race Tips: Rich is not always a good thing
Peace Race Training Tip #3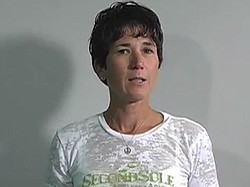 Video
Peace Race president Jenn Wohlgamuth gives a training tip for runners.
Week 3:
RICH IS NOT ALWAYS A GOOD THING
Wow, two weeks under your belt! Nice work. By the way how is that belt fitting? I know that you didn't get into this just for the weight loss but I do know that it is one of the perks. So, how do you eat to lose weight while running? I once read that you should "eat like you are poor". What exactly does that mean? Skip the Filet, skip the rich sauces, skip the large amounts of alcohol and live light. The rule of thumb to fending off the unwanted pounds and possible a few diseases is to eat lighter and from the earth...or essentially your back yard. Eat a diet high in vegetable, beans, whole grains, fish and fruits. Eat only until you are about 80% full. I promise you that you will have more energy, feel lighter and your pocket book might be a bit fuller too!