Published: Sun, April 12, 2009 @ 10:23 p.m.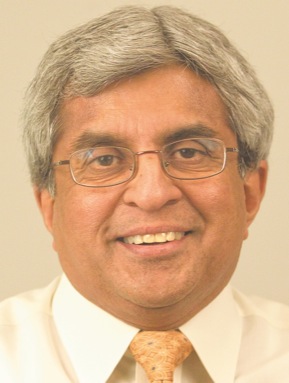 By Bertram de Souza (Contact)
What a difference three months make. On Jan. 18, this space was dedicated to the proposition that Congressman Tim Ryan of Niles, D-17th, has found his political niche on Capitol Hill — "Rep. Ryan should remain in the House" — and that his going to the U.S. Senate would cause him to atrophy politically. Ryan's reaction to the column: "That was good."
Yet today, the four-term member of the U.S. House of Representatives — he sits on the powerful Appropriations Committee — is contemplating an inexplicable change of course.
Ryan, whose only other public office experience was a relatively brief and unimpressive stint as a state senator from Trumbull County, is said to be on the verge of joining Gov. Ted Strickland on the election ticket next year as lieutenant governor.
What gives? Ryan appears to be dreaming the impossible dream — of becoming governor of Ohio in 2015. And after governor? President of the United States? (After two Yalies and a Harvard man, the graduate of Bowling Green ... Oh, well.)
Ryan believes that being lieutenant governor — and, perhaps, director of the Ohio Department of Development — for four years would give him an advantage over other candidates for the Democratic nomination for governor, and greater statewide name recognition than the Republican nominee.
Such thinking is flawed for one main reason: The lieutenant governor is rarely in the public eye — even as development director — because any major announcements of headline-grabbing importance are made by the governor.
The Cruze
Case in point: Last summer, when General Motors Corp. unveiled the Chevrolet Cruze that is to be built at the company's Lordstown assembly plant, both Strickland and Lt. Gov. Lee Fisher, who serves as development director, were on hand. It is not surprising that the two men most sought after by reporters were then GM Chief Executive Officer Rick Wagoner and the governor. To be sure, Fisher, who has strong name recognition in Ohio by virtue of his having served in the legislature and also as attorney general, played a major role in the private meetings state officials had with the folks from GM. But publicly, he was in the background.
There's another reason why Ryan's statewide bid is fraught with political danger: James A. Traficant Jr.
Yes, the man whose name is synonymous with Mahoning Valley politics — the good, the bad and the ugly — will be coming out of prison in September, and anyone who believes he will go quietly into the night is dreaming. It won't be long before the former 17th District congressman — he was succeeded by Ryan — is grabbing the spotlight.
And he'll have a lot to say. When he does, the statewide press will not only feast on the red meat — it's ludicrous to think that any journalist worth his or her salt would turn down an interview with Traficant — but will chase down Ryan to get his reaction. Why? Because he not only replaced the congressman-turned-criminal, but served as an intern in Traficant's office.
The question he will undoubtedly be asked is this: Will you publicly repudiate Traficant and the politics of corruption that he has come to represent? The jailbird was sentenced to eight years in the federal pen on 10 charges, including bribery, corruption and tax evasion.
Jimbo's supporters
If Ryan publicly criticizes Traficant, he would alienate the large number of Jimbo's supporters in the Valley.
It is a political millstone around the congressman's neck that he does not now have to bear. Why? Because the local press has long ago decided that the Traficant connection is no longer a story.
Ryan is being judged by his performance as the 17th District's representative and is receiving high marks — even from this writer who once questioned his "tissue thin" credentials to serve in Congress.
As was noted in the Jan. 18 column which the congressman said he liked, "For purely selfish reasons, the people of the Mahoning Valley need Ryan to remain in the House."
His being lieutenant governor does relatively little for this region.