Miss Montwori to be bride of Mr. Shorthouse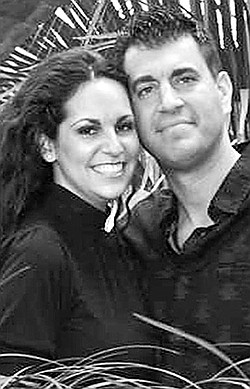 Photo
Gina M. Montwori and Jeffrey D. Shorthouse
BOARDMAN — Announced by Anthony and Nancy Montwori, 4680 Montrose Ave., is the engagement of their daughter, Gina Marie Montwori, and Jeffrey Daniel Shorthouse, both of 388 Esher Court, Myrtle Beach, S.C.
The future groom is a son of Arthur Shorthouse, 125 Rocco Lane, Myrtle Beach, and the late Phyllis Shorthouse.
The bride-to-be graduated from Kent State University with a bachelor's degree in fashion merchandising. She is the manager at Carmen & Carmen Prestige in Myrtle Beach.
The prospective groom is the owner of Barons Steaks and Spirits in Myrtle Beach. He attended Youngstown State University, where he pursued a bachelor's degree in graphic design.
St. Columba Cathedral has been chosen by the couple for their open wedding at 2 p.m. May 23. Invitations will be issued for a reception that evening at the Maronite Center.
More like this from vindy.com