Judge to restrict press coverage of murder trial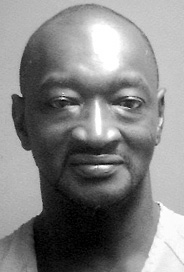 Photo
Only one TV camera will be permitted at a time.
STAFF REPORT
YOUNGSTOWN — News coverage will be restricted to avoid disruption of the death-penalty murder trial of Bennie L. Adams, who is charged in the death of a Youngstown State University student almost 23 years ago, a judge has ruled.
Judge Timothy E. Franken of Mahoning County Common Pleas Court made the ruling for this high-profile trial, for which jury selection will begin Oct. 6.
Adams, 51, of Hollywood Avenue, is charged with aggravated murder with a death-penalty specification in the Dec. 29, 1985, strangulation of Gina Tenney, 19, who was then Adams' upstairs neighbor in an Ohio Avenue duplex.
Tenney's body was found floating in the Mahoning River near West Avenue on Dec. 30, 1985.
Adams was indicted in the cold case last fall after a DNA match was found in evidence police had preserved for 22 years.
Judge Franken issued a five-page set of news coverage rules for Adams' trial Thursday. The rules include the usual prohibitions against naming or photographing potential or seated jurors and against photographing witnesses who don't want their pictures to be taken.
But the rules for the Adams case go beyond the normal restrictions.
In the Adams trial, no more than one TV camera and two still photographers may be in the courtroom at a time; they must be in place and set up 15 minutes before proceedings start; and photographers may not use artificial lighting.
Media personnel are barred from displaying their identifying logos on their cameras, microphones or clothing.
No media interviews are to be conducted in the courtroom or in adjacent hallways, unless the judge gives written permission for them.
The rules for the Adams' trial are nearly the same as the ones Judge Franken imposed for the jury trial earlier this month of Taran D. Helms and Hattie L. Gilbert, who were each sentenced to 50 years in prison for the March 24 robbery and shooting of KFC manager Joseph Kaluza.
More like this from vindy.com