Judge rules evidence valid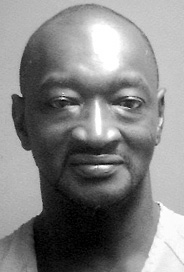 Photo
The victim's ATM card was found in a reasonable search, a judge rules.
YOUNGSTOWN — An ATM card belonging to a Youngstown State University student slain almost 23 years ago, which police found in the murder suspect's coat pocket, will be admissible as evidence in the suspect's trial, a judge has ruled.
On Monday, Judge Timothy E. Franken of Mahoning County Common Pleas Court ruled that an ATM card that belonged to Gina Tenney will be admissible in the death-penalty murder trial of Bennie L. Adams, which is scheduled to be Oct. 6.
Adams, 51, of Hollywood Avenue, is charged with aggravated murder with a death-penalty specification in the Dec. 29, 1985, strangulation of the 19-year-old Tenney, who was then Adams' upstairs neighbor in an Ohio Avenue duplex.
Tenney's body was found floating in the Mahoning River near West Avenue on Dec. 30, 1985. Adams was indicted last fall after a DNA match was found in evidence police had preserved for 22 years.
On the day Tenney's body was found, police were initially unable to gain access to her apartment, so they went to the downstairs apartment, where Adams let them in and allowed them to call the landlord.
When they found and arrested Horace Landers there and prepared to take him to jail on a warrant, police grabbed a coat from the floor to put over Landers because it was cold outside and searched its pockets, finding Tenney's ATM card and Adams' welfare card.
After Landers told police the coat belonged to Adams and police found the cards, they arrested Adams.
The county grand jury declined to indict Adams on a charge of receiving stolen property in 1986, but his probation in an unrelated theft case was revoked based on the arrest.
Adams' lawyers, Louis M. DeFabio and Anthony P. Meranto, sought to exclude the ATM card from evidence, saying it came from an illegal warrantless search.
Judge Franken, however, ruled in a judgment entry, "It is reasonable that a police officer search an article of clothing that he intended to place on an arrestee."
Landers, who is now deceased, told police Adams had placed something in the bathroom wastebasket and that Adams had wiped the stairs with a potholder.
Judge Franken ruled that Tenney's keys, which were later found in the wastebasket during a search for which police had consent, and the potholder, which had red hair on it, would be admissible as evidence, but he ruled Landers' statements to police relating to them are inadmissible. Tenney had red hair.
Judge Franken also ruled that the records of the late Dr. Nathan Belinky, who was then county coroner, are admissible. Any expert witness who replaces Dr. Belinky, however, is subject to cross-examination if he or she expresses an opinion about this case, Judge Franken ruled.
Judge Franken earlier had ruled that witness statements about Tenney's expressions of her fear of Adams during her final days will be admissible, and that Adams' 1986 conviction for the robbery, kidnapping and rape of a Boardman woman is inadmissible. Adams served 18 years in prison for those crimes.
The judge ruled that Adams' actions in the Boardman case weren't similar enough to the behavior alleged in the Tenney case to show a pattern of behavior, and that introduction of the Boardman case would be too prejudicial to the jury in the murder case.