Judge disallows earlier arson as evidence in trial
Crawford Funeral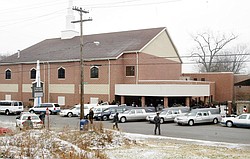 Gallery
Arson victims funeral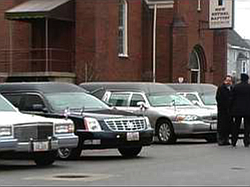 Video
Hundreds attend funeral services for the victims of the Jan. 23 arson, Carol Crawford, 46, her daughter Jennifer R. Crawford, 23, and Jennifer's four children, Ranaisha, 8, Jeannine, 5, Alisha , 3, and Brandon, 2.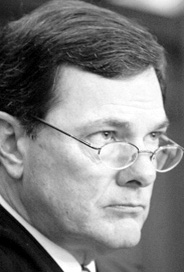 Photo
Mahoning County Common Pleas Court Judge R. Scott Krichbaum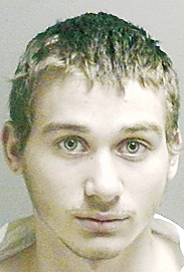 Photo
The defendant is charged in the Jan. 23 arson that killed six in Youngstown.
YOUNGSTOWN — The prosecution may not introduce a New Year's Day arson as evidence in the death-penalty murder trial of Michael A. Davis, a judge has ruled.
Police have charged Davis with setting the East Side house fire that killed six people Jan. 23.
"This is evidence that is so outrageously prejudicial to a criminal defendant. And the problem with that is it is unproved misconduct" introduced "at the 11th hour," Judge R. Scott Krichbaum of Mahoning County Common Pleas Court said during a Monday hearing.
A juvenile is in Ohio Department of Youth Services custody in the Jan. 1 blaze, the judge noted.
Judge Krichbaum will preside over Davis' jury trial in the Jan. 23 blaze, which will begin Oct. 6.
Natasha K. Frenchko, assistant county prosecutor, sought unsuccessfully to introduce a Jan. 1 house fire — in which a nearby resident implicated Davis — with some similarities to the 5 a.m. Jan. 23 arson to illustrate what she called Davis' planned pattern of behavior.
At 11 p.m., Dec. 31, 2007, prosecutors said, Davis and two juveniles attacked a resident of 1650 Stewart Ave. with stones and hit him on the head when he opened his side door to investigate noises outside. The trio ran away, and the victim went to a hospital.
After returning home from the hospital and lying down, that victim heard breaking glass in front of his house, looked outside and reported he saw the same trio dousing and igniting a liquid in front of his house.
When he tried to extinguish the fire, the trio threw burning objects at him, forcing him to flee his home at 4 a.m., prosecutors said.
The Jan. 1 victim identified Davis, 18, of Bennington Avenue, as one of his attackers, prosecutors said in their motion to include the Jan. 1 fire as evidence against Davis.
In both fires, prosecutors said Davis sat up until the early morning hours, watching the nearby targeted houses and waiting for an opportunity to pour ignitable liquid on their front porches and start the fires.
"We do believe that this is all admissible evidence," showing the defendant's identity, intent and plan, Frenchko told the judge.
Reference to the Jan. 1 blaze in Davis' trial would be prejudicial against Davis because the prosecution would "get basically a free pass to get up and say: 'Hey, he's a firebug, and now we want you to convict him on this other crime,'" said Davis' lawyer, Ronald Yarwood.
Davis will be tried on a 29-count aggravated murder and aggravated arson indictment with death-penalty specifications in the fire at 1645 Stewart Ave. Authorities call that blaze the largest mass murder in the city's history.
Carol Crawford, 46; her daughter, Jennifer R. Crawford, 23; and Jennifer's four children, Ranaisha, 8; Jeannine, 5; Aleisha, 3; and Brandon, 2; died in the fire.
Five other people escaped from the burning house.
Judge Krichbaum ruled earlier this month that Davis' statements to police will be admissible in his trial because police properly warned him of his right to remain silent before questioning him and because Davis clearly understood his rights.
Davis made numerous statements to city police about the Jan. 23 fire, first denying and then admitting he set it, prosecutors said.
Davis' lawyers unsuccessfully sought to exclude those statements from evidence on the grounds that Davis did not knowingly, voluntarily and intelligently waive his right to remain silent.
Police didn't threaten Davis, nor did they promise him anything in return for his statements, the judge ruled. "Defendant was not coerced, bullied, tricked, or in any way abused by the police during the taking of either of his statements," the judge ruled in his judgment entry.
milliken@vindy.com