Jurors ready to deliberate Bennie Adams' penalty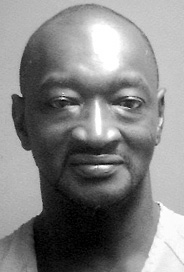 Photo
YOUNGSTOWN — Jurors once again wheeled their overnight bags into the Mahoning County Courthouse in the Bennie Adams murder trial as they arrived this morning for the penalty determination phase.
The same jurors convicted Adams, 51, of the 1985 aggravated murder of Gina Tenney with a death penalty specification on Wednesday after they were sequestered overnight in a hotel.
Today, the eight-woman, four-man jury and the four alternates returned to hear testimony from six witnesses called by the defense to make its case that Adams' life should be spared.
When they deliberate on the penalty, the jurors will again have to be sequestered if there is an overnight break in their deliberations.
Jurors can recommend 25 years to life in prison, 30 to life, life without parole, or death.
If they find that aggravating factors outweigh mitigating factors by proof beyond a reasonable doubt, they are to recommend death. Otherwise, they are to recommend a life sentence option.
The jury convicted Adams in the strangulation death of Tenney, a 19-year-old Youngstown State University student, who was his upstairs neighbor in an Ohio Avenue duplex.
Tenney's frozen body was found floating in the Mahoning River near West Avenue on Dec. 30, 1985 — the day after her death.
Adams was indicted in the cold case last year after a DNA match was found in evidence police had preserved for 22 years.