Published: Fri, October 17, 2008 @ 12:00 a.m.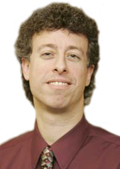 By David Skolnick (Contact)
"It's time for us as Americans to get up. America is ready to get up. You're ready to get up. I'm ready to get up. Barack Obama is ready to get up. It is our time. It is America's time so let's get up in Ohio. Let's win this and change the country we love so much. May God bless America and may God bless our troops. Get up. It's time to get up. Take back America, Ohio. Lead the way. Get up."
It sounds very similar to a classic James Brown song even without a request to "shake your money maker."
It actually was the final statements yelled by Joe Biden, the Democratic vice presidential nominee, to the audience at the rally at the Warren Community Amphitheatre.
After Biden finished, the Stevie Wonder classic, "Signed, Sealed, Delivered, I'm Yours," played.
A few minutes after the song ended, the amphitheatre looked like a ghost town.
While Biden delivered a very good stump speech, his appearance in the Mahoning Valley attracted little interest.
Most accounts listed the event's attendance at about 700. Some were a little more generous stating there were close to 1,000.
One national media outlet put the crowd at 3,000, a number that made me laugh and wonder if that news agency actually had someone at the event.
The campaign sectioned off the media from the rest of the "crowd" by using a thin white rope.
We weren't permitted to go over the rope.
I conducted an interview with a Warren man at the rally with him on one side of the rope and me on the other.
After deciding that was ridiculous I complained to a campaign staffer.
I don't know what they feared we'd do, but I was permitted to talk to those in attendance before the rally began as long as I had a campaign staff escort.
The place was so empty that U.S. Rep. Tim Ryan of Niles, D-17th, who spoke told me the next day that he could easily see me from the stage even though I wasn't terribly close to it.
He asked if the campaign had given me my own section.
While it seems funny and amusing, there's one very unpleasant reality for the Democrats: few are interested in hearing what Biden has to say.
Of those in attendance, many were schoolchildren — some looked to be as young as 11 while others were teens who got to skip school to attend the rally — as well as retirees and union members, several wearing shirts with their union affiliations.
Sure it was a weekday morning event.
But with three weeks before the election, the lack of a crowd for potentially the next vice president of the United States should be noted.
Do crowds mean anything?
That's a difficult question to answer. [It leads me to wonder why would I ask myself a question I can't answer.]
Before the Democratic primary, Barack Obama held a rally at Youngstown State University that attracted more than 5,000.
Hillary Rodham Clinton came here twice with the combined number of those attending her two events equal to the one Obama rally.
Yet Clinton beat Obama in Ohio with significant victories in Mahoning, Trumbull and Columbiana counties.
About 7,000 heard John McCain, the Republican presidential nominee, and Sarah Palin, his vice presidential running mate, speak at the Youngstown-Warren Regional Airport in Vienna on Sept. 16.
Just because Biden attracted about one-tenth of the McCain-Palin audience doesn't mean the Republicans will win Mahoning and Trumbull counties.
The McCain-Palin campaign and supporters would be thrilled if the Republicans captured 40 percent of the vote in two of the most Democratic counties in Ohio.
It will be interesting to see how many show up for Clinton's rally today at YSU.
It won't be known until the results of this election are in whether crowd size actually matters.