Youngstown officials blast writer over city's portrayal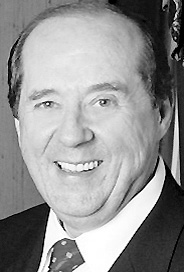 Photo
Regional Chamber President Thomas Humphries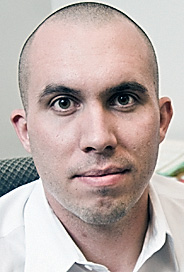 Photo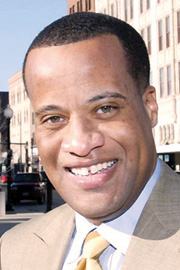 Photo
Youngstown Mayor Jay Williams
The article's author said he didn't intend to 'bash' Youngstown.
YOUNGSTOWN — This probably wasn't how Youngstown city officials wanted to get on the cover of Rolling Stone.
The cover of the weekly magazine's Oct. 2 edition features a headline for a centerfold article about Roger Dillon and his girlfriend, Nicole Boyd, convicted of stealing $7.4 million last year from an armored car company that employed Dillon.
The couple lived in Youngstown.
The article isn't terribly kind to the city.
It's hardly the first time the national media has described Youngstown in an unflattering way. But the article in Rolling Stone, with a circulation of about 1.4 million, may be the most stinging.
The article, written by David Amsden, described Youngstown as "once a thriving industrial mecca on the Mahoning River, [and] now a landscape of sunken porches and vacant storefronts and boarded-up windows through which televisions flicker on pirated electricity."
And that's just the first paragraph.
The article states the city's declining population after Black Monday in 1977 gives "Youngstown the disoriented feel of an inhabited ruin."
"My intention isn't to bash a city," said Amsden, who spent about 10 to 14 days in the area earlier this year researching the article.
But bash Youngstown is what Amsden did, said Phil Kidd, a city official who also created Defend Youngstown, a group dedicated to Youngstown's advancement.
"His angle is cheap and convenient," Kidd said of the article. "It sells magazines and makes him money while stepping on the face of a city attempting to rise up and address such issues."
Kidd didn't stop there.
"It's parasitic in nature and is played out," he added. "There's more happening in Youngstown than what is portrayed in superficial and dramatic pieces such as this one."
The article was a reflection of the city from the perspective of Dillon, Boyd and their friends, Amsden said.
Amsden said he spoke to numerous people while in the Youngstown area researching the article.
"I'm not an Upper East Side-bred person who's never left Manhattan who relies on Wikipedia for his information," he said.
The magazine received some letters from those in the Youngstown-area, he said.
"I responded that I wasn't writing an article about the state of Youngstown," he said.
The only positive item in the article, titled "The Great Goth Armored Car Heist," about the city is a mention of Mill Creek Park.
Even that came with a slap.
The park is a "rambling collection of dense forests, winding streams and lush gardens in which it is possible to forget that you are still in Youngstown."
Amsden said he wasn't "making a point on Youngstown or America in a grand sense. I wanted to capture the place as Roger and Niki experienced. I believe I did so."
Youngstown Mayor Jay Williams said the magazine "chose to use outmoded and obsolete references of Youngstown as a backdrop for a bizarre and depressing story about two obviously troubled individuals."
Williams said Rolling Stone is "well regarded in the world of music, entertainment and pop culture. However, when it comes to the serious issues of economic and community revitalization, I tend to give more credence to the numerous other mainstream publications which have objectively evaluated our efforts as innovative and successful."
In the article, Amsden said Youngstown used to be called "Steeltown," but has "acquired a number of nicknames that better capture its present state."
He listed:
"Struggle City." Amsden said he read that nickname of Youngstown in a book.
"The Armpit of Ohio." Amsden explained that "Armpit of X is a general expression used by people for a place they find less ideal."
"Murdertown." In 1963, a Saturday Evening Post dubbed Youngstown as "Murdertown USA." Amsden said that label "has certainly stuck. The violence is considerably less than it was years ago."
Thomas Humphries, head of the Regional Chamber, dismissed the article saying he doesn't think much of the magazine.
"If someone wants to write about the old days, let them do it," he said. "I'm looking to the future."
skolnick@vindy.com
TO READ THE ROLLING STONE ARTICLE: Click here.