Unions seen as key to victory for Obama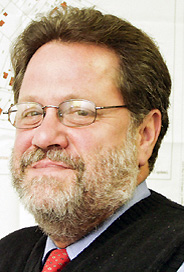 Photo
John Russo, co-director of Youngstown State University's Center for Working Class Studies and coordinator of its labor studies program at the Williamson College of Business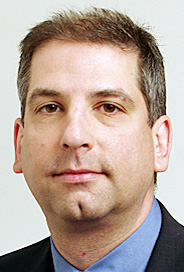 Photo
Dr. Paul Sracic, chairman of Youngstown State University political science department
Unions 'reach blue-collar workers better than anyone,' a YSU professor says.
YOUNGSTOWN — A well-coordinated effort by organized labor of its members could go a long way toward getting Democrat Barack Obama elected president.
So say John Russo, co-director of Youngstown State University's Center for Working Class Studies and coordinator of its labor studies program at the Williamson College of Business, and Paul Sracic, chairman of YSU's political science department.
"The American labor movement spent more time in 2004 and 2000 organizing external groups and not enough time with internal organizing" which led, in part, to the defeat of their endorsed candidates, Russo said. "They're now spending a lot of money and time organizing internally much like they did in 1992" when they helped elect Democrat Bill Clinton as president.
"What other group has the organizational capabilities of labor unions?" Sracic said. "They can reach blue-collar workers better than anyone."
Sracic referred to organized labor as "Obama's ground troops."
Part of their objective is to persuade those who voted for Hillary Rodham Clinton in Ohio's Democratic primary in March to throw their support behind Obama, he said. Obama fared poorly in the Ohio primary.
Part of Republican presidential nominee John McCain's campaign strategy is to attract Clinton's former supporters.
"The Mahoning Valley is an important part of winning Ohio, and labor is huge around here," Sracic said.
Organized labor unions have traditionally supported Democratic political candidates.
A CNN exit poll in the 2004 election showed 61 percent of union members voted for Democrat John Kerry compared with 38 percent for Republican George W. Bush.
Obama has received nearly all of the major labor organizations' endorsements including the AFL-CIO, the International Brotherhood of Teamsters, United Steelworkers, United Auto Workers and the Service Employees International Union.
Endorsements are only a small part of what labor is doing for Obama.
Members of the AFL-CIO, a labor organization of 53 unions, are actively communicating with their members about this election, Richard Trumka, the national organization's second highest-ranking official, told The Vindicator during a recent visit to Youngstown.
"We'll contact our members 15 to 20 times through various communications such as phone banks, leaflets outside the gate at their job sites, knocking on doors, mail information, and bringing people together for town hall meetings," he said. "We're doing a better job with the effort" than in 2004.
There are 15.7 million members of organized labor in the United States, or 12.1 percent of the nation's workers, according to the U.S. Bureau of Labor Statistics. The AFL-CIO's membership makes up about half of those union members.
There are 730,000 workers in Ohio, a key state in the presidential election, who belong to a union. The percentage of union members in Ohio is 14.1 percent, 2 percentage points higher than the national average.
Russo estimates the percentage of union members in Mahoning and Trumbull counties at 24 percent to 25 percent.
The percentages do not include their families and union retirees, which would make those numbers significantly higher, Russo said.
Labor organizations, including the AFL-CIO, spend a lot of time organizing groups of people who are not union members.
Working America, created by the AFL-CIO in 2003, has about 2.5 million members nationwide, said Trumka, the labor group's national secretary-treasurer.
The external organizations are part of labor's efforts to encourage working-class people to become politically active, he said.
But it is labor's making sure its members, their families and retirees vote for Obama that will determine the presidential race, Russo said. Though the external organizational efforts continue, Russo said he sees a difference this year.
"The American labor movement is doing more in terms of internal organizing," he said. "Organized labor is important if they can organize their vote, and that's been a problem in the past. That's a problem that's been corrected."
With Ohio considered among a handful of key states in the presidential race, organized labor is focused on getting out the vote here, Trumka said.
"It may decide the election," he said. "This state may decide the direction of the country and our standing in the world."
Trumka said some of his members are undecided voters.
"Barack Obama is somewhat of an unknown, but we're seeing the momentum starting to pick up," he said. "We get very, very few people who say, 'I'm going to vote for John McCain.' Some are undecided and some have questions about Barack Obama. But only a few support John McCain."
In response, Paul Lindsay, a McCain spokesman, said, "Despite the decision of their union leadership, rank and file workers ... continue to support John McCain because he is the only candidate in this race who has the experience and record of reform to fix the mess on Wall Street and get our economy moving again."
Lindsay added that Obama offers "nothing to these union members besides empty political rhetoric and a record of supporting higher taxes on middle-class families that would devastate job creation at the worst possible time."
Trumka strongly disagrees with that assessment, saying Obama is a proven ally of working Americans while McCain has a record of voting against labor.
"This is probably the clearest election for workers," he said. "We will have to decide where we want the economy to go. Do we want change and a president who's responsive to workers?"
skolnick@vindy.com