Veep debate not a draw nor a knockout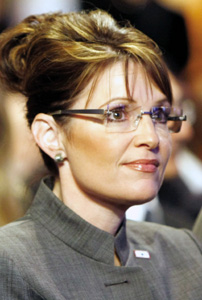 Photo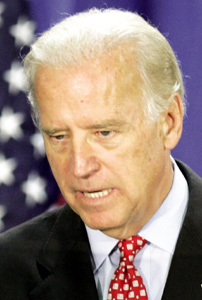 Photo
The Oct. 2 vice presidential debate at Washington University in St. Louis between Sen. Joe Biden and Gov. Sarah Palin provided neither a draw nor a knockout, but rather revealed strengths of each candidate. Biden clearly was the more comfortable and informed on the details of policy; Palin excelled at providing a fresh presence and emphasizing her lack of connection with Washington.
Both candidates were notable for intensity and bluntness in attacking "corruption" and "abuse" on Wall Street. Palin credited her running mate, Sen. John McCain, with sounding the alarm about excesses of major investment banks and the financial services industry generally. Biden credited his running mate, Sen. Barack Obama, with warning about a looming lending crisis at least two years ago.
As in the presidential debate last week, domestic policy was the initial focus, followed by foreign policy.
Interchange on the former was standard partisan fare, with Democrats accused of pursuing higher taxes and Republicans accused of favoring the wealthy.
A very immediate human dimension was added by reference of moderator Gwen Ifill of PBS to the fact that both candidates have sons in the military, serving in Iraq or heading there. Biden stressed that Iraq now has an $80 billion budget surplus, while the war is draining the United States, reiterating a point made by Obama in the presidential debate.
'White flag of surrender'
Palin accused the Democrats of raising a "white flag of surrender" in Iraq by advocating a timeline for U.S military withdrawal. This is extreme language by the temperate current standards of formal political debates, and may generate some controversy.
She stated that the surge strategy used in Iraq should be replicated in Afghanistan. Biden pounced on this, noting that Gen. David McKiernan, the U.S. commander in Afghanistan, has just said that "surge" is not the right term to apply to Afghanistan. Biden also charged that McCain was opposed to nuclear arms control regimes.
Vice presidential debates can be important. In 1976, Republican vice presidential nominee Bob Dole stressed the many Americans killed and wounded in "Democrat wars" of the 20th century. His opponent, Democratic Sen. Walter Mondale, responded that Dole was living up to a "hatchet man" reputation.
The Republican ticket led by President Gerald Ford had closed a 33-point opinion poll gap with the Democrats, but after the debate that trend changed. Democratic presidential nominee Jimmy Carter was elected to the White House and Mondale became vice president.
Rep. Geraldine Ferraro in 1984 was the first woman to be selected for the vice presidency by a major party. As the Democratic nominee, she debated Republican Vice President George H.W. Bush. During that encounter, she justifiably complained he was patronizing her concerning foreign policy expertise. Biden provided Palin no such opening.
X Arthur I. Cyr is Clausen Distinguished Professor at Carthage College in Wisconsin.
More like this from vindy.com