Sheriff plans appeal to exclude Aey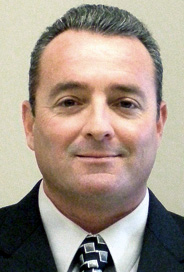 Photo
The elections board ruled David Aey eligible to be a write-in candidate.
YOUNGSTOWN — The eligibility of David Aey to run for Mahoning County sheriff will once again be decided by the Ohio Supreme Court.
The county board of elections unanimously agreed Tuesday to allow Aey to be a write-in candidate.
The board rejected a protest against Aey's candidacy filed by Sheriff Randall Wellington, the only candidate for the office whose name will appear on the ballot.
After the hearing, Wellington, of Youngstown, a Democrat, said he was going to appeal the board's decision to the state Supreme Court.
When asked why he's trying to keep Aey from running as a write-in, Wellington said, "It's the principle of the whole thing."
The sheriff added that he wants to prove that Aey is "not qualified to be Mahoning County sheriff."
Aey, of Boardman, who thanked God after the board's decision, said he's focused on the campaign.
As for Wellington's taking his eligibility to the Supreme Court, Aey said, "To go the lengths that he's gone to, one can only ask themselves ... 'What [do] you have to hide?'"
Aey declined to provide details on what Wellington would have to hide. Wellington dismissed Aey's comment without a response.
Wellington challenged Aey's eligibility to run for sheriff, saying the former deputy sheriff doesn't have the needed education requirement of at least two years of post-secondary education to seek the post.
Aey's attorneys provided a certified transcript to the elections board last week showing Aey with 60 credit hours, more than enough to qualify as a sheriff candidate.
During a hearing Tuesday, Aey testified that he received 16 credit hours from Jefferson Community College in Steubenville for "lifeskills," earned by taking training courses to be a deputy 14 years ago.
Aey testified that he first tried to get Youngstown State University to give him credit for the courses, but the university wouldn't do so.
The county elections board certified Aey in February as a candidate for the Democratic primary. Wellington appealed the decision to the Ohio Supreme Court. The court agreed with Wellington that Aey didn't have the qualifications required under state law to be a sheriff candidate and removed him from the March primary ballot.
Since that time, Aey testified that he took courses to earn the credits needed to qualify.
The elections board agreed Tuesday that Aey meets the education qualification to run for sheriff.
skolnick@vindy.com