Governor's popularity drops among Alaskans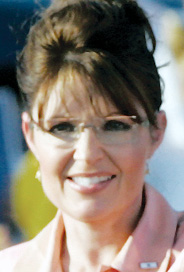 Photo
McClatchy Newspapers
ANCHORAGE, Alaska — Ask a governor if she'd be happy with a 68-percent approval rating and she'd probably laugh at the question. It usually doesn't get much better than that.
For Alaska Gov. Sarah Palin, though, that represents a hefty drop.
Since John McCain tapped the first-term governor to be his vice presidential running mate, Palin's sky-high home-state approval ratings have come down to Earth.
Above 80 percent approval for parts of her term — she was at 82 percent in a key local poll twice this year — Palin's popularity has swooned as new information about the local abuse-of-power investigation known as Troopergate has trickled out, and as national and local media pick over her track record as a governor and small-town mayor.
Palin still has overwhelming support among Alaska Republicans. But many Democrats and independents, who gave her positive marks just a month ago, have changed their views.
"My problem is not with Sarah Palin the governor," said Ron Zandman-Zeman, 60, a recently retired schoolteacher from Anchorage. "She was doing the job she was elected to do. I don't think she can do the job she wants to be elected to do."