Mother fined for puppy's death, sentenced for child endangering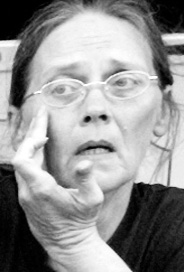 Photo
The West Side woman is prohibited from having any pets in her home.
STAFF REPORT
YOUNGSTOWN — Jody Seabolt has been sentenced to house arrest for child endangering and fined $50 for the death of a puppy.
Seabolt, 48, of South Lakeview Avenue, was in municipal court Tuesday for sentencing on two counts of child endangering, based on the squalid conditions of her former home on South Portland Avenue, and one count of animal cruelty. The West Side woman gave no statement when Judge Robert A. Douglas Jr. asked if she had anything to say.
For the child endangering, the judge imposed 45 days' electronically monitored house arrest with work privileges. In addition to the $50 fine for animal cruelty, the judge ordered that she have no pets in her home.
Seabolt was also placed on 18 months' probation and told that her 8-year-old son must resume counseling. She will be back in court for a status hearing after her house arrest.
Judge Douglas said a report he received from Mahoning County Children Services Board "appears to reflect some improvement" in Seabolt's living environment and care of her children. She also has a teenage daughter living at home.
Prior to sentencing, defense attorney Kelly Linger told the judge that Seabolt, if sent to jail, would lose her job. The lawyer said her client's current home is clean.
On June 9, when Patrolman Sam Mosca was sent to Seabolt's Portland Avenue home, he described the place as squalid and unsafe.
Outside lay Max, an 8-month-old German shepherd puppy, choking in a tangled chain and sweltering in record-breaking heat without water. Neighbors who tried to rescue the animal took him to a vet, but he died that evening. His temperature had been 106; 101 is normal.
The officer, who smelled a horrible odor coming from the house when he stood on the porch, wrote a detailed description of what he found. The conditions were also photographed by CSB agents.
Mosca said he found dirty clothes scattered in the living room, the dining room table covered with food-soiled plates and containers, a rotting watermelon and a hamster in a cage. The kitchen had grease-covered pans on the stove, a pile of dirty dishes in the sink, greasy walls and a filthy refrigerator with rotten food inside, he said.
The basement, he said, was partially flooded and the odor so bad it made him gag. No washer or dryer was found, and the only bathtub was filled with dirty clothes and water, apparently being used to wash clothes, the officer said in his report.
The floor of one bedroom was covered with dog feces, and the other two filthy bedrooms had only mattresses on the floor without sheets, Mosca said.