Woman sentenced for child endangering, puppy death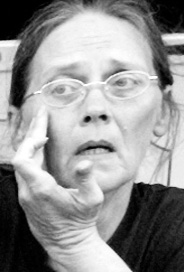 Photo
YOUNGSTOWN — Jody Seabolt has been sentenced to house arrest for child endangering and fined $50 for the death of a puppy.
Seabolt, 48, of South Lakeview Avenue was in municipal court Tuesday for sentencing on two counts of child endangering, based on the squalid conditions of her former home on South Portland Avenue, and one count of animal cruelty. The West Side woman gave no statement when Judge Robert A. Douglas Jr. asked if she had anything to say.
For the child endangering, the judge imposed 45 days electronically monitored house arrest with work privileges. In addition to the $50 fine for animal cruelty, the judge ordered that she have no pets in her home.
Seabolt was also placed on 18 months probation and told that her 8-year-old son must resume counseling. She will be back in court for a status hearing after her house arrest.
See Wednesday's Vindicator or Vindy.com for the full story
More like this from vindy.com
November 25, 2008 12:54 p.m.