Youngstown needs large budget cuts next year to avoid layoffs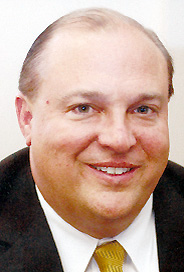 Photo
Youngstown finance director David Bozanich
YOUNGSTOWN —The city needs to cut at least $2 million to $3 million from its 2009 budget to avoid layoffs, its finance director said.
"The storm is on the horizon," said Finance Director David Bozanich. "We need to weather 2009 by being creative and responsible. It will be a difficult period."
Also, 2010 is going to be a "tough year" financially for the city, he added.
"It's scary out there," Bozanich said of the economy nationwide.
This year hasn't be easy either, Bozanich said.
The city started 2008 with the expectation that its general fund would have a deficit of more than $3 million by the end of the year and about $6 million by Dec. 31, 2009, if cuts weren't made and revenue not found.
Between a firefighter buyout program, keeping some jobs vacant and replacing others with employees at a lower salary, as well as the sale and lease of its assets, the city reduced its costs.
The city's general fund will end the year with "a slight operating surplus, and I mean slight," Bozanich said.
The "slight surplus" is in the $100,000 range, he said. That's a far cry from the $2.3 million surplus the general fund had at the end of 2005.
For the complete story, see Thursday's Vindicator and Vindy.com