New superintendent in Struthers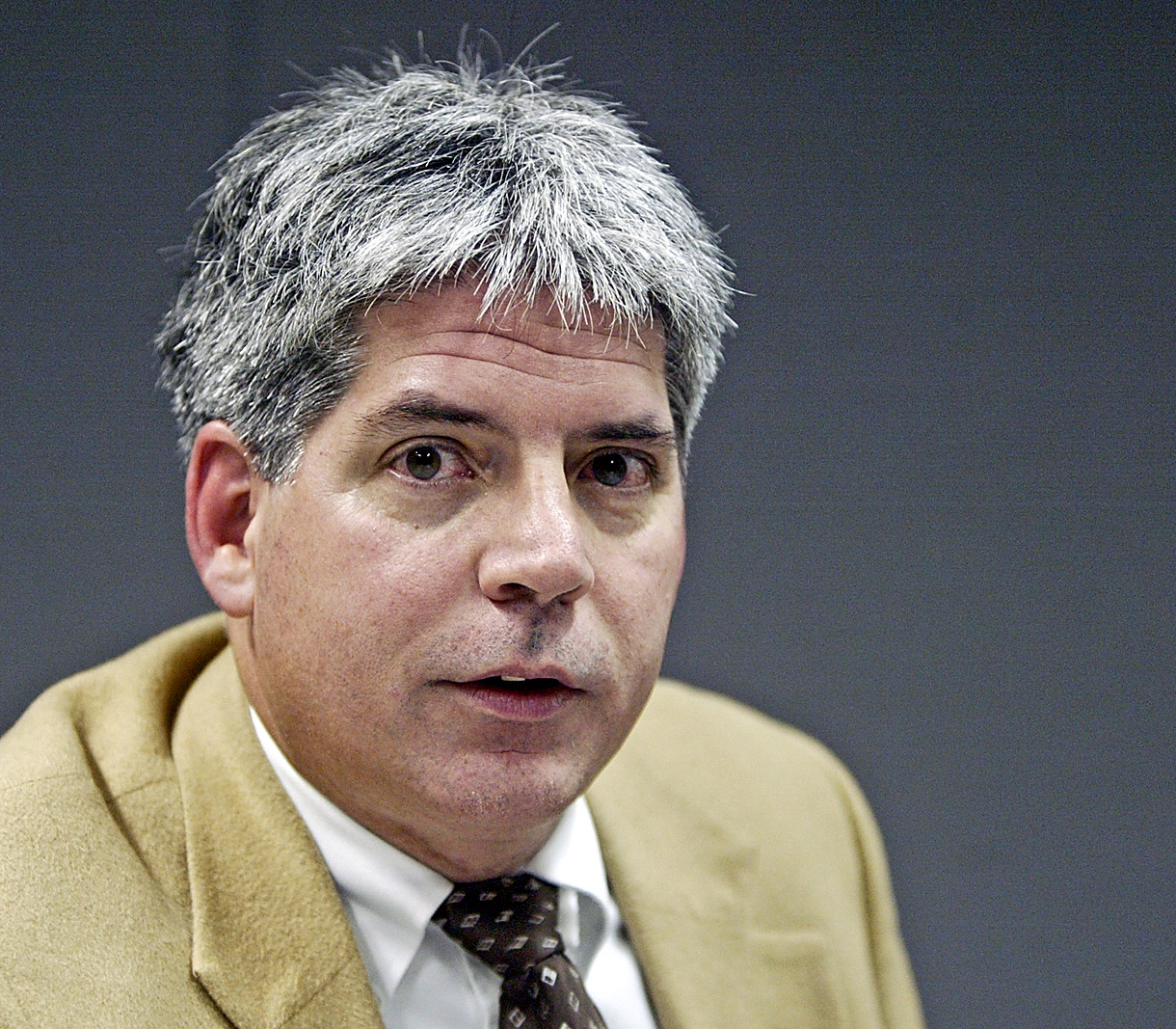 Photo
Struthers superintendent Robert A. Rostan
'I hope to create a climate where teachers can do their best,' said new Struthers schools Superintendent Robert Rostan.
STRUTHERS — Becoming Struthers schools superintendent is like coming home for Robert A. Rostan.
"I have a great affection for the community," he said of Struthers. "I grew up in Girard, which is very similar to Struthers. It felt like home to me when I was a high school principal here."
Rostan, 54, Leetonia Schools superintendent since 2006, was assistant principal and principal at Struthers High School from 1992 to 1996 and 1996 to 1999, respectively.
Rostan said he is leaving a good school district with some great educators but is excited about coming to Struthers. The school district has an excellent administrative and teaching staff, great parental support and good kids, he said.
He will take over the superintendent's job Jan. 1, 2009, from Donald Dailey, who has been interim Struthers superintendent for about a year. Dailey, retired Boardman Local Schools superintendent, has high praise for the Struthers City School District, calling it the "best-kept educational secret in the Mahoning Valley."
Rostan was hired by the Struthers Board of Education at a special meeting Nov. 4. The new superintendent was given a 31'Ñ2-year contract at a salary of $89,500 a year, plus the board will pay his retirement contribution to the State Teachers Retirement System, which amounts to $8,950 a year, said Dean Burns, board president.
Rostan, who said he never considered becoming anything other than an educator, thinks his greatest strength as an administrator is: "Getting good people to do what they do best. I hope to create a climate where teachers can do their best. Most teachers really do a good job and take pride in their work and want to get better. We have an obligation to do everything we can to help them get better."
"The most important thing I do is allow teachers and administrators to think on their own, and to make decisions and not be afraid to make mistakes," he said.
"I think that translates to the kids. If they learn to think for themselves, they can make good decisions and do the things they need to do," Rostan said.
He said his philosophy of life is summed up by a Benjamin Franklin quote: "There is always a way to do things better: Find it."
Rostan, one of eight brothers and sisters, said he learned the value of hard work and to treat people with respect from his parents, Kathryn Rostan, of Girard, and the late Frank Rostan. His family operated Rostan's United Family Foods on North State Street, where Frankford Bicycle is now located.
"We all worked in the store from an early age," Rostan said.
And hard work is what he says he will expect from Struthers pupils.
The best educational setting is one with parental involvement to the point where they have high expectations for their schools and their children, Rostan said. Part of the superintendent's job is to get everybody involved, especially the pupils.
"They do 99 percent of the work, and most kids will rise to the occasion. Raise standards and expect more, and you can get it," he said.
Rostan has worked in small school districts, such as Bloomfield in Trumbull County, and larger districts, such as Poland in Mahoning County.
"One thing I've found everywhere is that teachers want to do a good job and kids will rise to a challenge. It's our job to challenge them more," he said.
alcorn@vindy.com