Council considers new water meters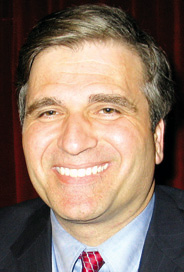 Photo
The cost to customers would be an extra $5 a month.
GIRARD — Anyone receiving city water may soon be getting a new water meter and a small additional monthly fee to pay for the updated device.
Council is considering legislation proposed by Councilman Joe Shelby that would authorize Safety Service Director Jerry Lambert to purchase replacement water meters at a cost not to exceed $1,911,335. Water customers would be charged an additional $5 a month to pay for the meters. The fee would end when the meters are paid for in full.
The measure has received one reading from city council.
"This will likely go through all three readings because the fiscal commission wanted to look at the plan and see if it is feasible. If it is feasible we can move forward," Lambert said. "This is a step in the right direction. I have wanted this in place since 2000."
Lambert said the new meters would allow city employees to drive down a few selected streets each billing cycle and obtain remote readings for the entire city. Water customers now call in their readings with actual live readings conducted sporadically.
Mayor James Melfi said meter readers are "a thing of the past." He said city officials for years have heard complaints from customers concerning strangers coming into the home to read meters.
"We knew this was not the best method of operating," he said. "The city of Girard technologywise has been behind the times 20 years. We agree 100 percent with the proposal made by Councilman Shelby."
The mayor said the city has spent "tens of thousands of dollars" on meter readers and have been able to successfully read just half the meters in the area.
Melfi said water customers, in exchange for the $5 monthly fee, will receive the convenience of no longer phoning in water readings or having readers in the home. He said the $1.9 million investment will be well worth it because the water department will likely see an increase in revenue with more accurate readings.
Water customers paying the $5 fee, he mayor said, will still be saving on water compared with what the city is paying to buy water. He said the city has seen increases of about 65 percent in what it pays for water, but has only passed on about 35 percent of those costs to customers.
"We are trying to keep water costs down. That is obviously very difficult," Melfi said.
jgoodwin@vindy.com