Austintown school board votes to put levy back on the ballot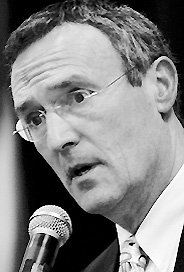 Photo
By Elise Franco
The attempt earlier this month failed by more than 600 votes.
AUSTINTOWN — The superintendent and school board hope May will be the last time residents will be asked to pass a 4.9-mill levy.
The school board voted at its meeting Monday to have it placed on the May 5 ballot.
The levy, which would raise $2.9 million annually, failed on Nov. 4 by 617 votes.
Superintendent Doug Heuer said this levy will be utilized exactly the same as the previous one would have been — 4.4 mills will be designated for operating expenses and 0.5 mill for permanent building improvements.
He said the district could be into a deficit by the end of 2009, even if the levy passes in May, because revenues from it won't come in until early 2010.
"It's projected that a deficit will occur in this calendar year," Heuer said, "depending on what happens to things like the cost of diesel fuel and gas rates ... [and other] factors."
He said immediate cuts aren't planned, but the board will pay close attention to the district's financial situation for the fiscal year 2009-10, which begins in July, especially if the levy fails again.
"The board will have to look at what the deficit is going into the [next] school year and make a determination on what to do," Heuer said. "If it fails [in May] we'll have one more opportunity to put the levy before the public next November."
He said he believes that the levy is necessary to keep the school district at its current level of operation, and township resident Joe Caruso agrees.
Caruso said he doesn't think any graduate of Austintown Fitch High School would want to move back to the township if the school system deteriorates.
"We have a whole lot to protect," he said. "If our school system goes down, so will our community ... then our homes are worth nothing."
efranco@vindy.com