Trial set for man accused of starving dogs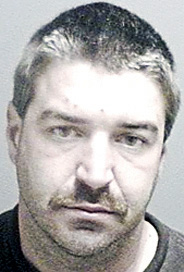 Photo
YOUNGSTOWN — A New York man whose dog Nitro starved to death at High Caliber K-9 held up a small decorative tin can in municipal court today and shouted "Here's Nitro!"
Steve Croley, the man accused of starving dogs at the business at 1516 Coitsville-Hubbard Road, didn't turn around at the outburst.
Judge Robert A. Douglas ordered Nitro's owners, Tom Siesto and his wife, Liz Raab, out of the courtroom. The judge warned those who remained to keep quiet.
Croley, 37, who resided at a house at High Caliber K-9, was in court for a pretrial hearing.
The judge set the trial for Dec. 18.
For more on this story, see Friday's Vindicator or vindy.com
More like this from vindy.com