Published: Sun, May 4, 2008 @ 12:00 a.m.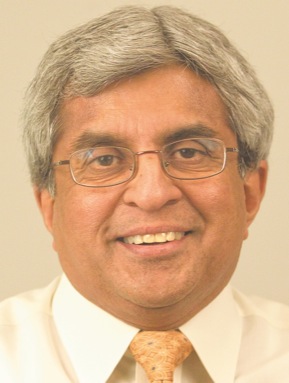 By Bertram de Souza (Contact)
It's just a matter of time before embattled Ohio Attorney General Marc Dann realizes that he can't survive the remainder of his term.
His death by a thousand political cuts, alluded to in a column by this writer early in Dann's tenure last year, has begun. There's a trail of his blood from his office in Columbus to his home in Liberty Township.
And reporters love the smell of blood.
Dann, who went before the press Friday with so many mea culpas that were he Catholic he'd have a boatload of indulgences, insists that he will not resign.
High-ranking staff members have been fired or quit because of the sexual harassment scandal. A new cadre of forward-thinking, professional managers are replacing them, Dann said.
As for his role in this whole sordid affair, Dann takes full responsibility for the misdeeds of his communications director, Leo Jennings III, his general services director, Anthony Gutierrez, and his chief of policy and administration, Edgar Simpson.
Gutierrez, who has been accused by two of his employees of sexually harassing them, has been fired; Jennings, who attempted to interfere with an internal investigation into the sexual harassment allegations, has also been fired; Simpson, who was Gutierrez's supervisor, resigned for what Dann calls "acts of omission, not commission."
And, the attorney general admitted that his own extramarital affair with the woman who kept his schedule, Jessica Utovich, was a contributing factor to his lack of attentiveness to what was going on in his office. Utovich has quit.
As "I-have-sinned" performances go, Dann's was masterful. He had a news conference in Columbus after the release of the report on the internal investigation and stayed as long as reporters had questions. And, he met with editors and writers of The Vindicator in the newspaper's office.
The investigation was conducted by Ben Espy, executive assistant attorney general, and Julie Pfeiffer, senior attorney in the employment section. The report, which included recommendations for what should be done to Gutierrez, Jennings and Simpson, was submitted to Thomas Winters, first assistant attorney general. That's because Dann had removed himself from any involvement with the probe.
The attorney general was among the more than 20 individuals called to answer questions under oath.
But, while Dann remains unwavering in his determination to stay on the job at least until the end of his term in 2010, external forces will cause him to reassess.
First, he will soon come to find out that if he wants any statewide publicity about all the great work his office is doing on behalf of the people of Ohio, he will have to buy full-page ads in newspapers and air time on television.
That's because reporters are only interested in waiting for (or causing) the next shoe to drop. Yes, the fact that the Columbus Dispatch broke the story that resulted in heads rolling in the attorney general's office has every editor worth his or her salt demanding a new, significant revelation.
And, the scribes will go on a feeding frenzy as they tear apart the report of the internal investigation and review the transcripts of the sworn testimony line by line.
Second, the Ohio Republican Party, which blames Dann for the losses it suffered in the 2006 election because of his role in blowing the lid off "Coingate," is gunning for him.
The GOP is acutely aware the Ohio Democratic Party is not only pulling out all the stops to ensure that the Democratic nominee for president carries the state in the November general election, but has also set its sights on the Ohio House of Representatives.
Dann's continued presence in the attorney general's office is a political gift that would keep on giving to the Republicans.
The sexual harassment scandal and Dann's affair will continue to dominate the front pages for the next several months, given the follow-up investigations, the inevitable lawsuits and leaks to the press. State and national Democratic Party leaders will have no choice but to pressure him to step aside.
They will undoubtedly appeal to his party loyalty.
If Dann ignores their entreaties and remains in office, he will be blamed should the Democrats lose the November presidential election in Ohio and fail to win the four seats necessary to take over the Ohio House.
At that point, he will be a political pariah, and his bid for another term will be a losing proposition. He won't have the party support and will be portrayed by the Republicans as the most corrupt officeholder in the state.
On the other hand, if he agrees to resign, he will have the appreciation of Democratic leaders and their support if he decides to make another bid for statewide office.
After all, he can use resignation as his having paid the ultimate price for his lack of experience in running an office with more than 1,400 employees.
Dann and the Democrats have argued and will continue to argue that no statewide Republican officeholder resigned because of "Coingate."
The bottom line is that with each passing day, the political cuts will get deeper. There's no way Dann can manage this story.
He's toast.