Published: Mon, June 30, 2008 @ 3:13 p.m.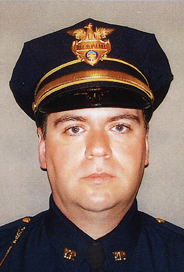 Photo
Robert Deichman YPD offficer killed in traffic accident
YOUNGSTOWN — Detective Sgt. Robert Deichman's blood alcohol concentration was nearly double the legal limit when he drove an unmarked police car into the side of a semi tractor-trailer and died, crash investigators said.
The Ohio State Highway Patrol was called in to investigate the crash that took place in front of Zorro Trucking, 2755 Salt Springs Road, around 3:25 a.m. June 19. Deichman, traveling in the eastbound lane, hit the side of the truck as it pulled into the roadway to travel westbound. The truck driver, David J. Feliciano, 38, of Austintown was not injured.
The point of impact was one-half mile from Deichman's apartment on Tyrell Avenue.
The patrol's report shows that Deichman's blood alcohol concentration was .158. The legal limit is .08.
Deichman had been out celebrating a fellow officer's birthday before the crash.
Deichman, 40, was a nine-year veteran of the Youngstown Police Department. He had been assigned to the Accident Investigation Unit.
At the time of the crash, Deichman was off duty but on call — expected to respond in the event of an accident that would require him to investigate.
For details, see Tuesday's Vindicator or www.vindy.com.