Investigation continues into crash that killed Youngstown cop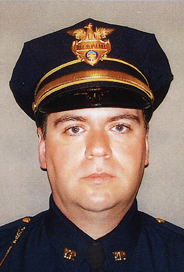 Photo
Robert Deichman YPD offficer killed in traffic accident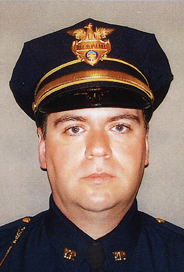 Photo
Robert Deichman YPD offficer killed in traffic accident
YOUNGSTOWN— The investigation continues into the tractor- trailer-car collision that killed an off-duty Youngstown police officer at about 3:20 this morning.
Youngstown police and the Ohio State Patrol identified the victim as Detective Sgt. Robert Deichman, a nine-year veteran of the force. Though off duty, he was driving an unmarked police car when the accident happened, officials said during a press conference at noon today at the police station.
Police Chief Jimmy Hughes said Deichman, who worked in the accident investigation unit, was given the vehicle during off-duty hours in case he was called to the scene of a crash.
"He is a great guy — fun, energetic — I can't say enough about him," Hughes said. "I don't say every officer is great. They're all good, but he was great."
Deichman joined the force in 1999, as a patrol officer. He was promoted in 2006 to detective sergeant and reassigned to the accident investigation unit, where he served until his death.
The truck driver, David Feliciano, 38, of Berlin Center, was pulling out of a private business driveway on the south side of Salt Springs Road when he entered the path of Deichman's car, which was traveling east on Salt Springs, Hughes said.
Deichman was pronounced dead at the scene. No charges have been filed.
"There are no bad guys in this accident," Hughes said during the press conference.
The Canfield Post of the Ohio State Highway Patrol is investigating the crash.