Published: Sun, July 20, 2008 @ 12:00 a.m.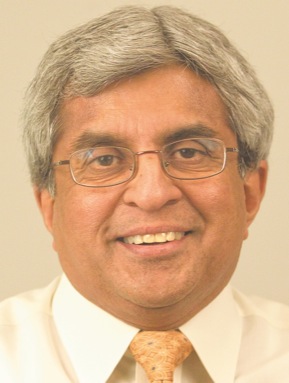 By Bertram de Souza (Contact)
Let us not wrap Don L. Hanni Jr. in a cloak of sainthood. Don needs to rest in peace, and emoting about what a kind and gentle soul he was will only have him spinning in his grave. Of course his death is to be mourned — a 25-year relationship between this writer and the tough-talking, hard-drinking "Bull Moose" is not easily forgotten — but give back to Hanni what is Hanni's, and to God what is God's. (He was always fond of biblical allusions.)
People knew Don in different ways.
To members of his family, he was a loving patriarch who, on more than one occasion, saved them from the stupidity of youth or arrogance of reputation.
Politicians knew him as a boisterous, abrasive party leader who followed a simple rule: To the victor belongs the spoils. Hanni loved politics, but resented politicians, whom he viewed as sycophants — especially those with skills to only feed at the public trough. He often used a line he picked up from a journalist who had worked for a newspaper in Alabama to describe officeholders: "They don't have walking around sense." As one of the top criminal lawyers in the Mahoning Valley, if not the state, he was especially critical of judges: "If you can't make it as a lawyer, become a judge," he would say.
Many other Mahoning Valley residents knew him as the defender of their legal rights — and more often than not, savior from guilty verdicts. His critics in the legal bar would whisper that his successes in the courtroom were the result of his owning the judges and prosecutors. But they would also acknowledge his skill as a defense attorney.
And, this writer knew Don as every political journalist's dream assignment — and worst nightmare.
Way back when
A very long time ago, when the launch of this column was being discussed with the editors of The Vindicator, veteran newsman Paul C. Jagnow offered the following observation: "Writing the column is like riding a tiger. Once you get on, you can't get off."
A quarter century later, the tiger is still being ridden. But for 10 years of that time, the journey was made all the more intriguing by the Valley's most notable (Jim Traficant who?) politico. Don never wanted to be called a politician.
The battles between the Democratic Party boss and this writer became badges of honor worn by each.
A searing column or a critical news story about the chairman or the party brought immediate and abuse-laden responses from him.
His attacks, especially during meetings of the party faithful (yes, those sycophants, again) were greeted with cheers and standing ovations.
He reveled in the adoration.
But unbeknownst to many, Don would call the next day with, "Bertram, this is your chairman. Meet me for a drink."
No journalist worth his booze would reject such an invitation. After all, this was the man who introduced Mafia boss Joseph "Little Joey" Naples to the writer and who took Vindicator City Editor Jagnow and the politics columnist to have lunch at the Calla Mar Restaurant, owned by the other mob boss in the Valley, Vincenzo "Brier Hill Jimmy" Prato. This, after FBI surveillance equipment had been found in the ceiling of the restaurant.
Everything Hanni did in politics was designed to confirm his reputation as a junkyard dog.
Vicious attack
He went for the jugular (or lower) if backed into a corner. The viciousness of his attacks on Michael Morley, the man who challenged him for party chairman and defeated him, and this writer and the owners of The Vindicator for strongly supporting Morley, will not be forgotten.
Indeed, several months after he was out of power following his 16-year stint as the party boss, Don expressed regret (no, not remorse) at the nastiness of the campaign. But that was nothing new.
The reason the relationship existed even up to the last months of Don's life is because he realized there was nothing he could do to force this writer to fall into line. There were no idiot children he had helped put on the public payroll, nor parents who could be pressured.
He appreciated the fact that there was someone he could not intimidate.
(It's 11:55 p.m. Thursday — I'm sitting at home writing this — and, yes, chairman, that's the clink of ice in a glass of scotch and soda. Cheers. It was a helluva ride.)