Trumbull County Fair - 2008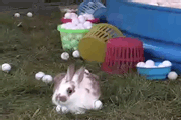 Video
July 10, 2008 at the Trumbull County Fair.
By Tim Yovich
The economic downturn is expected to increase attendance at the fair, its president says.
BAZETTA — The Trumbull County Fair has always been dedicated to agriculture and animal husbandry.
And if Richard Roscoe has anything to do with it, the fair will remain that way.
Roscoe, of Gustavus Township, is the president of the Trumbull County Fair Board, which will oversee the fair's 162nd edition Monday through Sunday at the Everett-Hull Road fairgrounds.
Roscoe should like agriculture. Although he spent 30 years in a steel mill, he has been involved in farming since age 5. He and his brother, Stan, operate a 2,800-acre farm growing soybeans, wheat and corn.
Gustavus produces more grain than any other township in the county.
Roscoe has been involved with the fair for 31 years, eight years as board president.
The Trumbull County Planning Commission says 31 percent, or 124,480 acres, of land in the county is dedicated to agricultural use. The average farm is 124 acres with an estimated $36,229 annual income from each farm.
The fair, Roscoe explained, gives young people the opportunity to learn more about agriculture and husbandry as they care for their animals and prepare their exhibits.
In addition, it allows inner-city youths to see some animals for the first time, he explained.
"I don't believe it will run its course," he commented on the future of the fair.
He points to large draws such as the Tuesday school bus races, Wednesday's demolition derby, modified sports car races Thursday, and tractor pulls Friday and Saturday.
Sunday's appearance of country-western singer Tracey Lawrence is also expected to draw a crowd, Roscoe added. "I hope he gives it a kick."
Roscoe is banking on families attending the fair rather than traveling long distances for vacation because of the economic downturn, thus increasing attendance.
If the weather cooperates, Roscoe predicts between 80,000 and 100,000 fair-goers this year. When it rained on the 2006 fair, 60,000 attended. Attendance increased to 72,000 last year with more favorable weather.
The cost is $7 per ticket on Tuesday, Wednesday and Thursday and $8 on Friday Saturday and Sunday. Children age 2 and younger are admitted free, and senior citizens pay $3.
Parking is free, and a ticket pays for entrance onto the grounds, all rides and grandstand shows.
Those who regularly attend the fair will notice improvements at the fairgrounds.
Roscoe pointed out that an old house that was an eyesore near the fair office has served as training for local fire departments and has been replaced by a parking lot.
Some buildings have been repainted, giving the grounds a fresher appearance, and a new sound system has been installed throughout the facility.
yovich@vindy.com