Judge denies bail for suspect in city's worst mass murder
A friend of the family is raising funds to help pay for the six burials.
By PATRICIA MEADE
VINDICATOR CRIME REPORTER
YOUNGSTOWN — A handwritten note at the home of the man accused of lighting a fire that killed two women and four children warns visitors: "If you don't live here don't knock on this door. Thank you, Davis Family."
The suspect, Michael A. Davis, 18, of 817 Bennington Ave., was video arraigned Thursday in municipal court on six counts of aggravated murder and 11 counts of aggravated arson. The extra five arson counts apply to five people who made it out of the small frame house at 1645 Stewart Ave. Wednesday morning.
Investigators said an accelerant was poured on the front porch and ignited sometime after 5 a.m., and within minutes, flames engulfed the structure. The six victims were all in upstairs bedrooms.
Fire Victims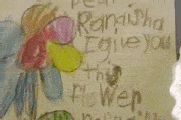 Video
Fire Victims: In memoriam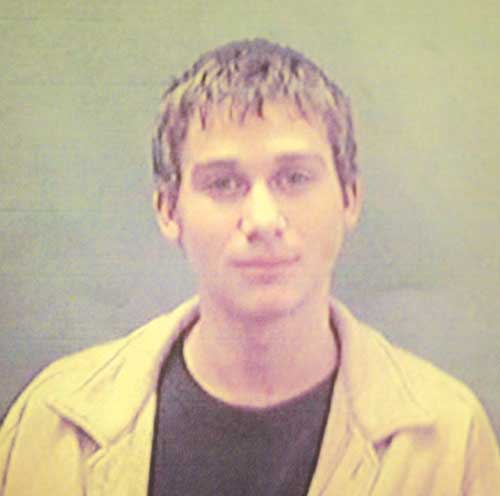 Photo
CHARGED: Michael Davis, 18, of 817 Bennington Ave., is charged with six counts of aggravated murder and 11 counts of aggravated arson in the Wednesday morning fire at 1645 Stewart Ave. that killed two women and four children. He was arraigned today in municipal court. Good leads swiftly brought about Davis' arrest.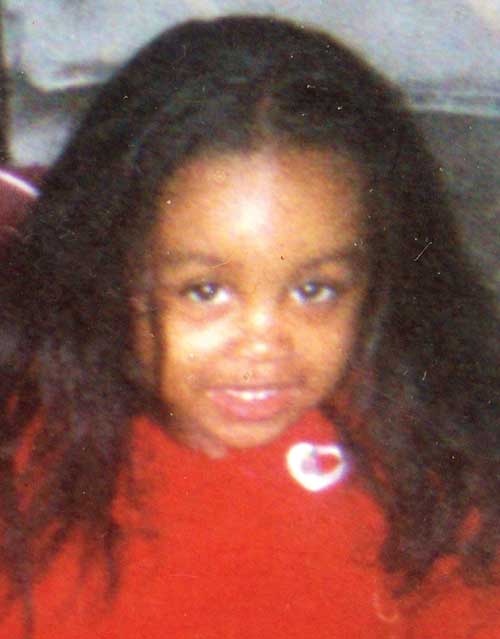 Photo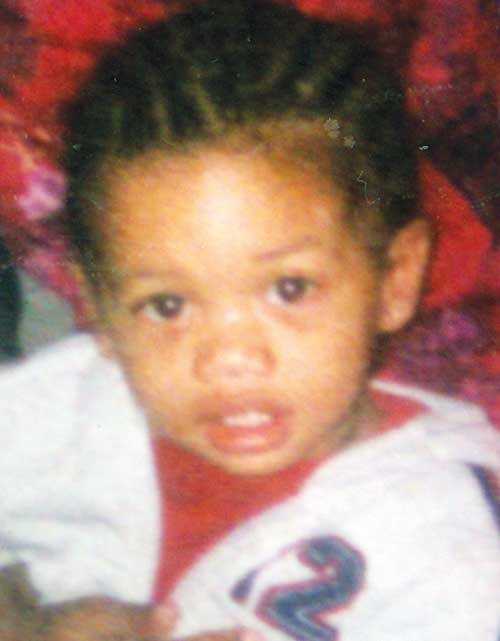 Photo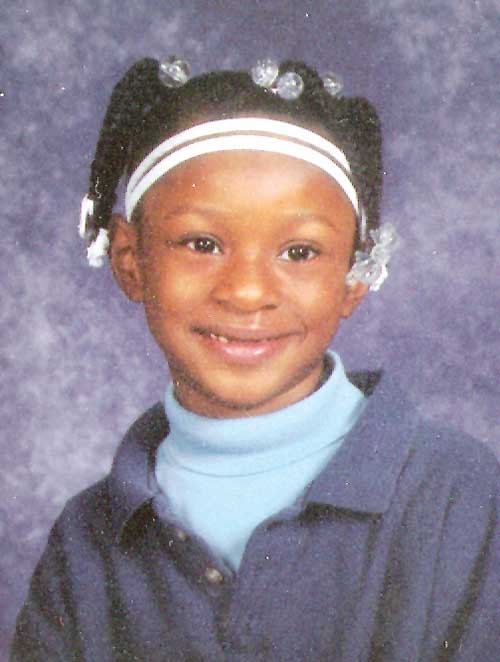 Photo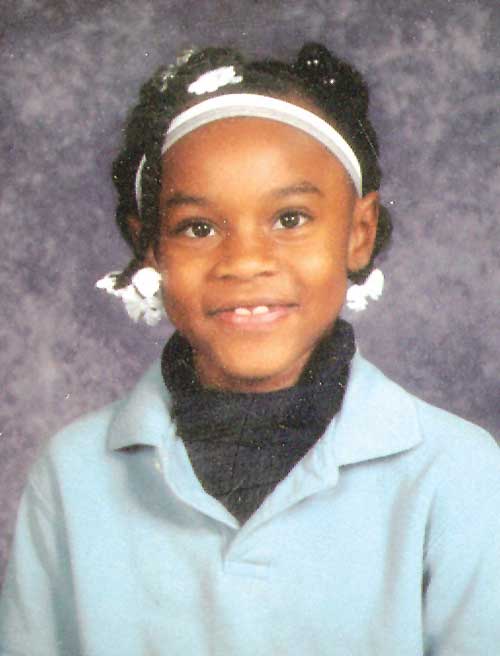 Photo
Six Dead in Fire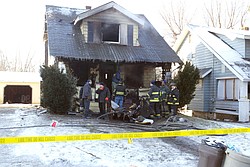 Gallery
Davis' house on Bennington is just around the corner from the fire victims' home.
City Prosecutor Jay Macejko told Judge Robert A. Douglas Jr. that no bail would ensure Davis' safety or the safety of the community.
"There will be no bond — hold for court," the judge said. Davis will be back in court Feb. 1 for a preliminary hearing if the case is not directly presented to a Mahoning County grand jury before then.
Who perished, who escaped
Carol Crawford, 46, her daughter Jennifer R. Crawford, 23, and Jennifer's four children, Ranaisha, 8; Jeannine, 5; Aleisha, 3; and Brandon, 2, perished in the fire. Escaping were a family friend, Ricky Williams, 16, and Carol Crawford's daughter and son, Julius Crawford, 16, and Retia Crawford, 19. Not all survivors' names were immediately available from investigators.
"The proof is evident, the presumption great" that Davis committed the crime, Macejko said in court. More aggravated arson charges could be filed against Davis because six of the 33 firefighters who responded were injured moving furniture, tearing burglar bars off windows or other ways, he said.
The injuries included back and shoulder strains and a cut finger that required five stitches, the fire department said, adding all firefighters who were at the Stewart Avenue fire are returning to work todayas scheduled.
Macejko said obstruction of justice charges are being considered for those who may have impeded the investigation. Davis and others provided statements to investigators but Macejko wouldn't say if Davis confessed. Davis, two of his younger brothers and another boy were questioned after the arson, the prosecutor said.
Davis, slouched in a chair for his arraignment, appeared unfazed by the charges and the prosecutor's comments about bond. At one point, the young man leaned his head back to rest it on the cement block wall at the jail's video room.
When asked if he could afford to hire a lawyer he said, "No."
Judge Douglas then asked Davis how he supports himself. Davis replied: "I ain't got no job no more."
A lawyer will be appointed to represent him.
"I don't know if it set in on him," Macejko said afterward of Davis' calm demeanor.
No prior criminal record
Macejko said Davis has no adult criminal record and no juvenile record that he's aware of yet. He said detectives do have a motive but he declined to discuss it.
A source close to the investigation has told The Vindicator that a dispute over a stolen cell phone was the motive for the crime.
Macejko said there is "certainly the possibility" that the death penalty would apply for the six homicides but explained that the decision is up to the county prosecutor. He said the six who died represent the largest mass murder in the city.
Fire Capt. Alvin Ware, head of the arson bureau who provided detectives with leads that led to Davis' arrest, received high praise from Macejko.
Court records show that a civil protection stalking order was sought last July by Davis' mother, Ann Davis, 817 Bennington Ave., against Carol Crawford. The order was denied because the action was brought based on the conduct of Carol Crawford's minor son, not her. On July 24, Ann Davis, 35, told police that Julius Crawford had threatened her.
Since the deadly fire, stuffed animals — bear, bunny and tiger — along with flowers have been placed in the front yard of 1645 Stewart Ave. The house is boarded up now, gutted by fire.
April Martin, owner of Destiny's Thrift Shop at 719 N. North Garland Ave, said Thursday that she gave siblings Julius Crawford and Reita Crawford the downpayment so they could rent an apartment on the East Side. Carol Crawford worked at the business the past five years.
Funds needed for burials
Martin said the surviving family needs money for burial expenses. She is accepting contributions at her shop.
Martin said she spoke by phone Thursday to Carol Crawford's imprisoned son, Conovis Crawford, and learned that he sadly won't be allowed to attend the funeral. "He said, 'I just want to go home.'"
Conovis Crawford, 20, has been incarcerated at the Belmont Correctional Institution since November 2006 and is due out in August 2017. He was convicted of shooting a man in Youngstown.
Davis, meanwhile, was a student at East High School when classes began in September, but he and his younger siblings withdrew from the system shortly afterward.
Dr. Wendy Webb, superintendent, said the Davis family informed the district that they intended to move for reasons of employment and that their children would be home-schooled until the relocation. She didn't know how many children were involved or where the family intended to move.
meade@vindy.com